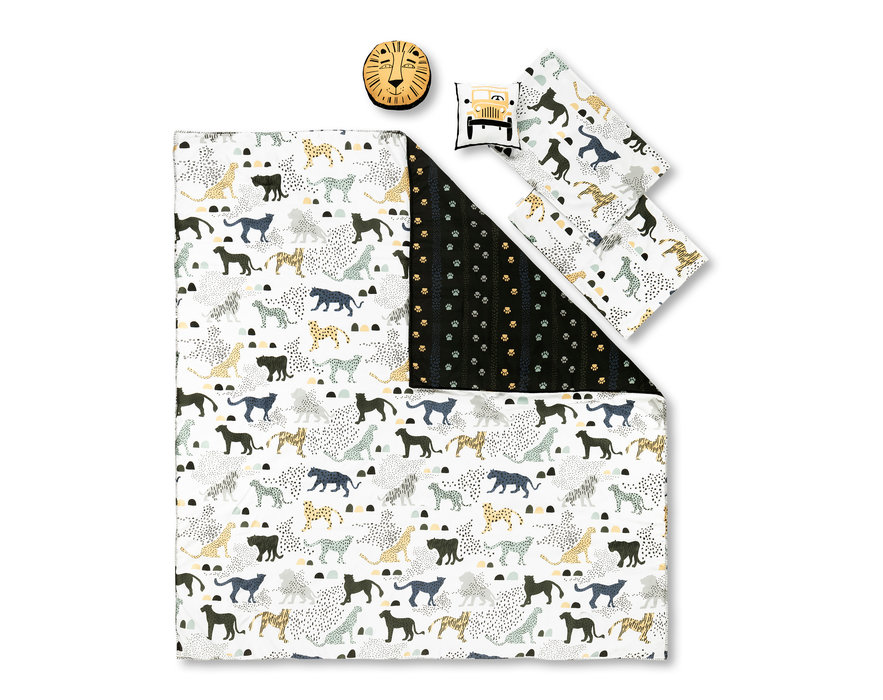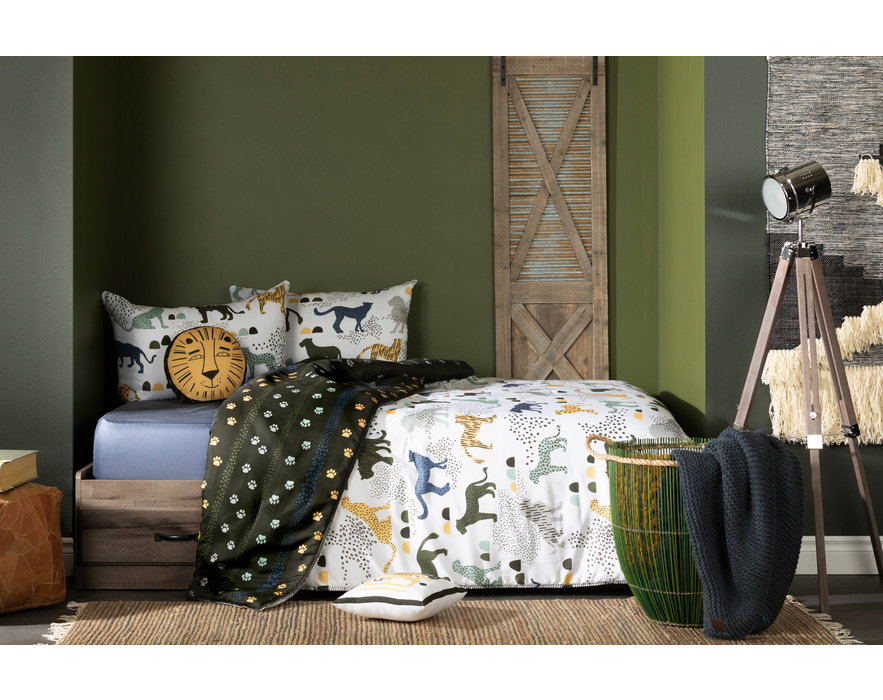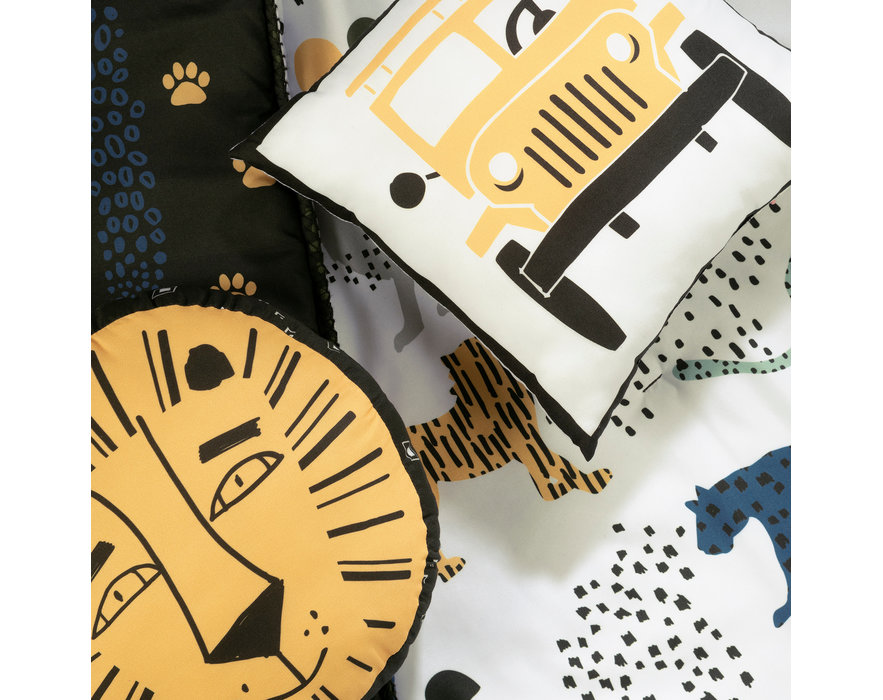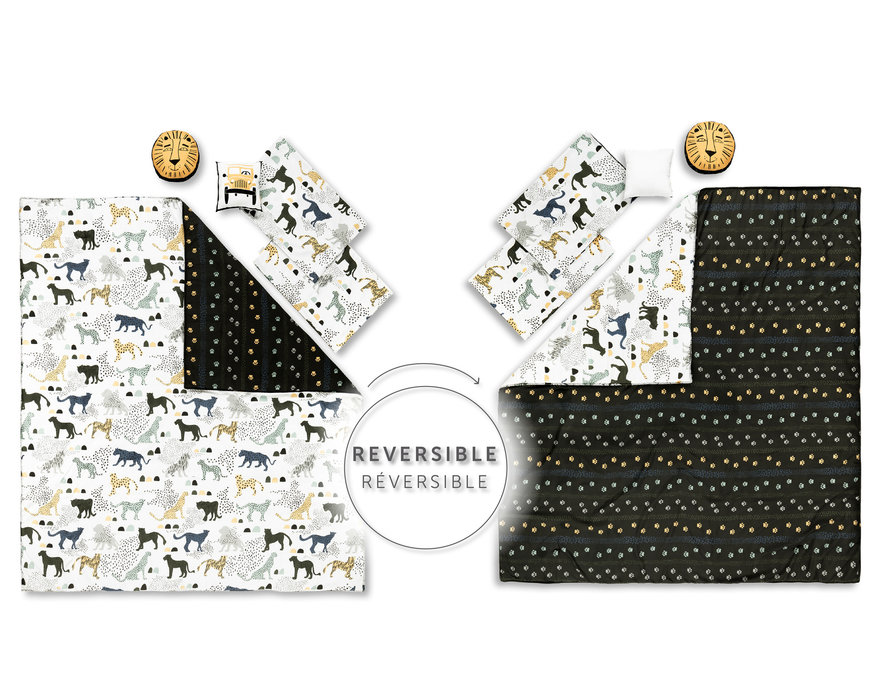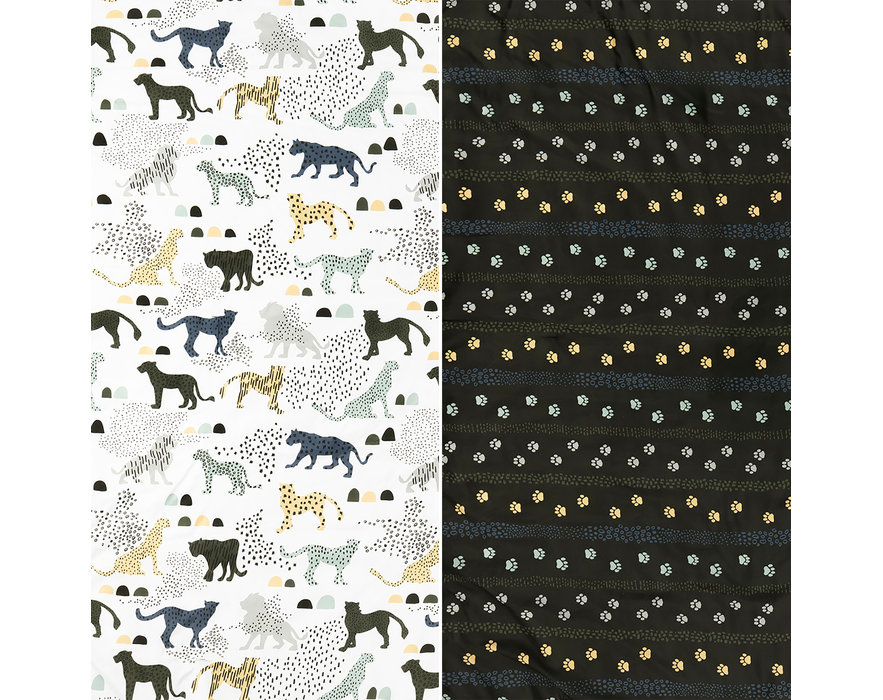 Description
The Safari Wild Cats bedding set includes a reversible comforter, a pillowcase, and two decorative pillows in a safari theme, featuring a lion's head and a Jeep 4X4.
- REVERSIBLE COMFORTER: Spread the comforter on the bed, animal or paw print side up – whichever you prefer. Both sides are in the same color palette, so matching this piece to the rest of your kid's room is easy!
- SET WITH PILLOWS: One click shopping! This set includes the reversible comforter, pillowcases, and two attractive themed pillows.
- WILD ANIMAL THEME: Imagine you're on safari – you'll find wildcats of the savanna, such as panthers and cheetahs, right there in your kid's room.
- MACHINE WASHABLE: You can machine wash the comforter in cold water and tumble dry it at a low temperature. It's that easy!
- 30-DAY LIMITED GUARANTEE: South Shore is proud to stand behind this kids bedding set: comforter, pillowcase and decorative cushions safari wild cats with an exclusive 30-day limited guarantee. Shop with confidence knowing your purchase is always covered.
*Please note that all sizes are rounded to simplify the shopping experience. If you need specific details, please contact us.
Weight

7 lb
Width

84"
Height

1"
Depth

90"