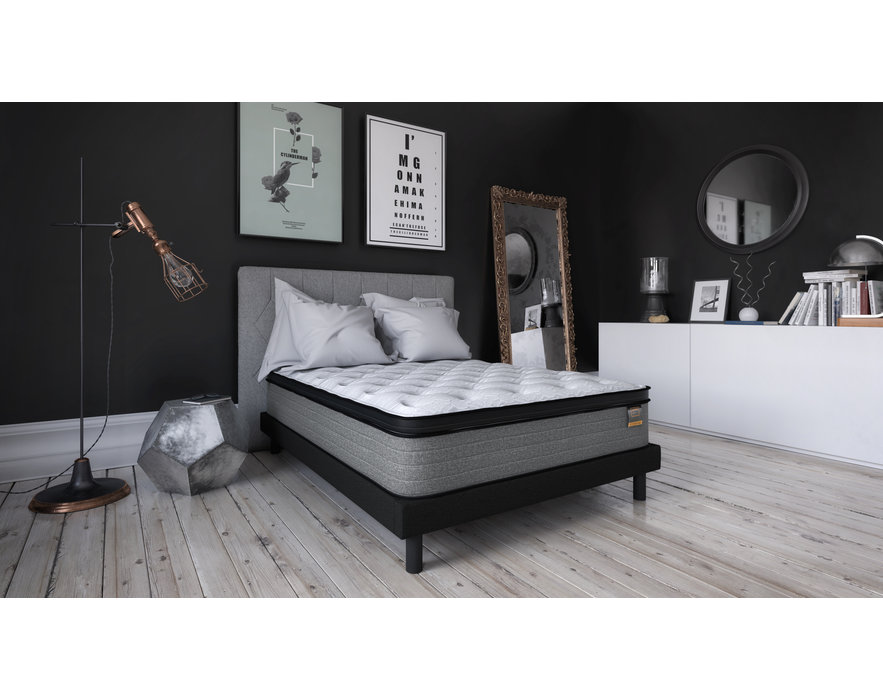 Description
Ready-to-assemble bed base: Made of wood with a surface of 10 battens to provide adequate support for the mattress. Square corners for a modern and refined design.
- Optimal Ventilation: The batten system releases excess heat from the mattress and prevents moisture buildup at the point of contact of the mattress and base.
- Deck Base Thickness: The bed base is 5 "thick and the legs 4". 
- Arrangement and dimensions of the legs: This base is provided with 4 legs in the 4 corners and 2 legs positioned strategically at the central level of the base.
- Available colors: black only. The legs are brown chocolate.
- Weight limit: A weight limit of 600 lbs can be distributed on the entire surface of the bed base.
- Easy Installation: Simply aim the sides and the center support and the legs in the end caps under the base.
- Production time: 5 to 7 working days.
- Efficient delivery: This ready to assemble bed base comes in a 10x10x76 transport box. It can be shipped by courier service!
- Product warranty: 5 years.
*Please note that all sizes are rounded to simplify the shopping experience. If you need specific details, please contact us.
Width

78"
Height

9"
Depth

80"
- 14-12-2020
Une fois bien installé, le lit est satisfaisant. Mais les instructions d'assemblage ne sont pas claires, et le fini en dessous des pattes est insuffisant, nous avons acheté à la quincaillerie des embouts.
Isabelle