Where does your furniture come from? Where was it made, designed? Who are the people behind the scenes of the Canadian-made furniture market? M2GO presents Nexera, a manufacturer that is proudly Canadian!
Nexera is one of the important manufacturers of furniture in Canada! The combination of style and quality make it a perfect choice when it's time to purchase your furniture, wether it be for your bedroom, your office or your living room. M2GO got in touch with Marie-May, Director of Business Development, E-commerce and Digital Marketing at Nexera, to know a bit more about their company.
M2GO: Tell us how Nexera was founded!
Marie-May: It all started in 1991 with Megalak Finition Inc. At the time, it was a furniture manufacturing company that operated as a subcontractor for various international companies. In 2008, in the midst of the economic crisis, Megalak founded Nexera in response to a need to conquer new markets and our desire to keep production in Quebec.
M2GO: Where is your factory located?
Marie-May: We have a manufacturing plant in Laval and a distribution center in Terrebonne.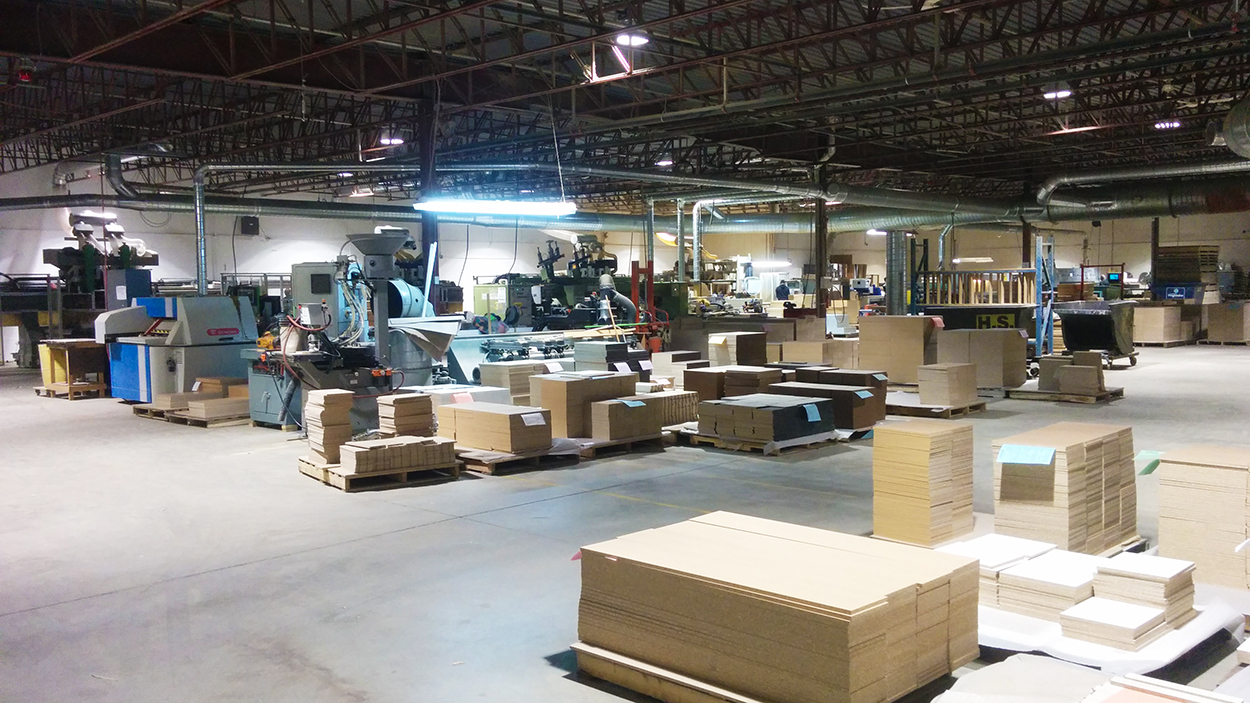 M2GO: How many people work with you?
Marie-May: We currently have 70 employees with Laval and Terrebonne. We are proud to keep jobs here, to use the creativity and ingenuity typical of Quebecers to compete in a very aggressive market dominated by Asia and Mexico.
M2GO: What are the values of your company?
Marie-May: Nexera puts a lot of emphasis on family values. We find this human and family touch in all Nexera's spheres from the making of our furniture to the after sales service. That is why, our employees are so investigated and passionate about their job.
Moreover, Nexera can proudly say that we have made a turning point in the last few years in terms of gender parity. This parity is observed in the different divisions and departments that constitute the company. We have strong women among us who make the difference and who are real examples, whether in the factory or in decision-making positions. This parity, which is unique in a typically "male" furniture industry, has a profound effect on Nexera's evolution and sets us apart from other companies in the same sector. 
M2GO: What is the added value of Nexera and its furniture? 
Marie-May: Nexera is a 100% Quebec based company. Our furniture is designed, manufactured, packed and shipped from our factory and distribution center located right here in Quebec. Also, all our suppliers are located in Quebec. Our network is 100% Quebec and we are extremely proud of it!
Concerning our products, they easily stand out because of their design and their price. Our niche is different from that of our competitors. We do high-end design, but at an affordable price. 
M2GO: How would you describe your products 
Marie-May: The design of our products is much more modern than other competitors in the same range. We have also developed unique colors and different fronts that give our furniture a unique and recognizable style. 
There is also another notable aspect of our products: the desire to design multi-functional furniture. For several years now, Nexera has been juggling its design skills with multifunctional designs that make our furniture suitable for multi-tasking. With this kind of proposal, we offer our customers the possibility to maximize the space of their living room.
M2GO: What should we look out for at Nexera in the near future?
Marie-May: We have a lot of projects in development, including new partnerships coming up and bringing ephemeral collections to market, while making customer satisfaction our priority. 
In addition, we are also making important manufacturing investments in order to reduce our ecological footprint. This includes our packaging and manufacturing machinery. With these investments, we plan to reduce waste, decrease our energy consumption and increase the use of recyclable products from recycled materials.
Wether it be to encourage local products or to finally find an alternative to Ikea, Nexera is a great choice!