The mattress: we sometimes take it for granted, even though we spend over 2,500 hours on it every year (!) After having to move unexpectedly, I had to go on a search for a new mattress, and I tried one from M2GO for you guys.
Hard for me to say how exactly was my old mattress.
It must have been at least 15 years old. Was it firm or plush? How many coils? I have no idea. All I know is that it was sinking in the middle and that I would usually wake up with a lower-back pain. After having to move unexpectedly, I had to search for a new mattress. Working with M2GO for a while now, the choice was pretty obvious. I don't want to sound biased, but you have to visit other mattresses stores to realize this: it might be a basic need, but a new mattress, it's pretty expensive! At M2GO, the mattresses are stocked at the factory and nobody works at commission. The low operation costs allows them to sell high quality mattresses at an affordable price. No boosted prices, just the right price!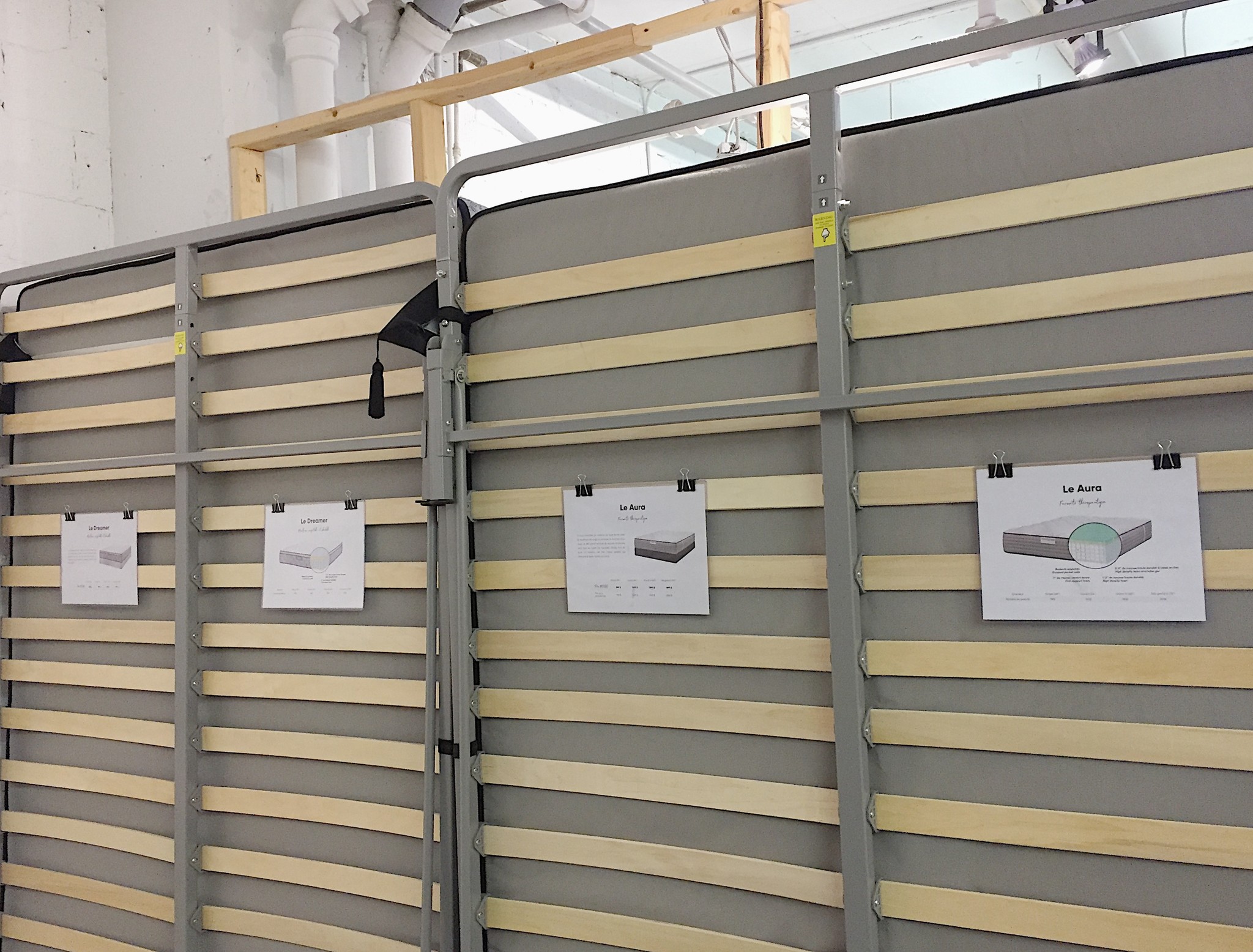 So I got into « customer » mode and tried out the mattresses at the service center at 160 St-Viateur Est. There are many mattresses available in demonstration: some plush, some firm, with or without coils, there's something for everyone and anyone. All mattresses are displayed with a graphic chart showing what are the mattress' components. This way, you know exactly what you're buying.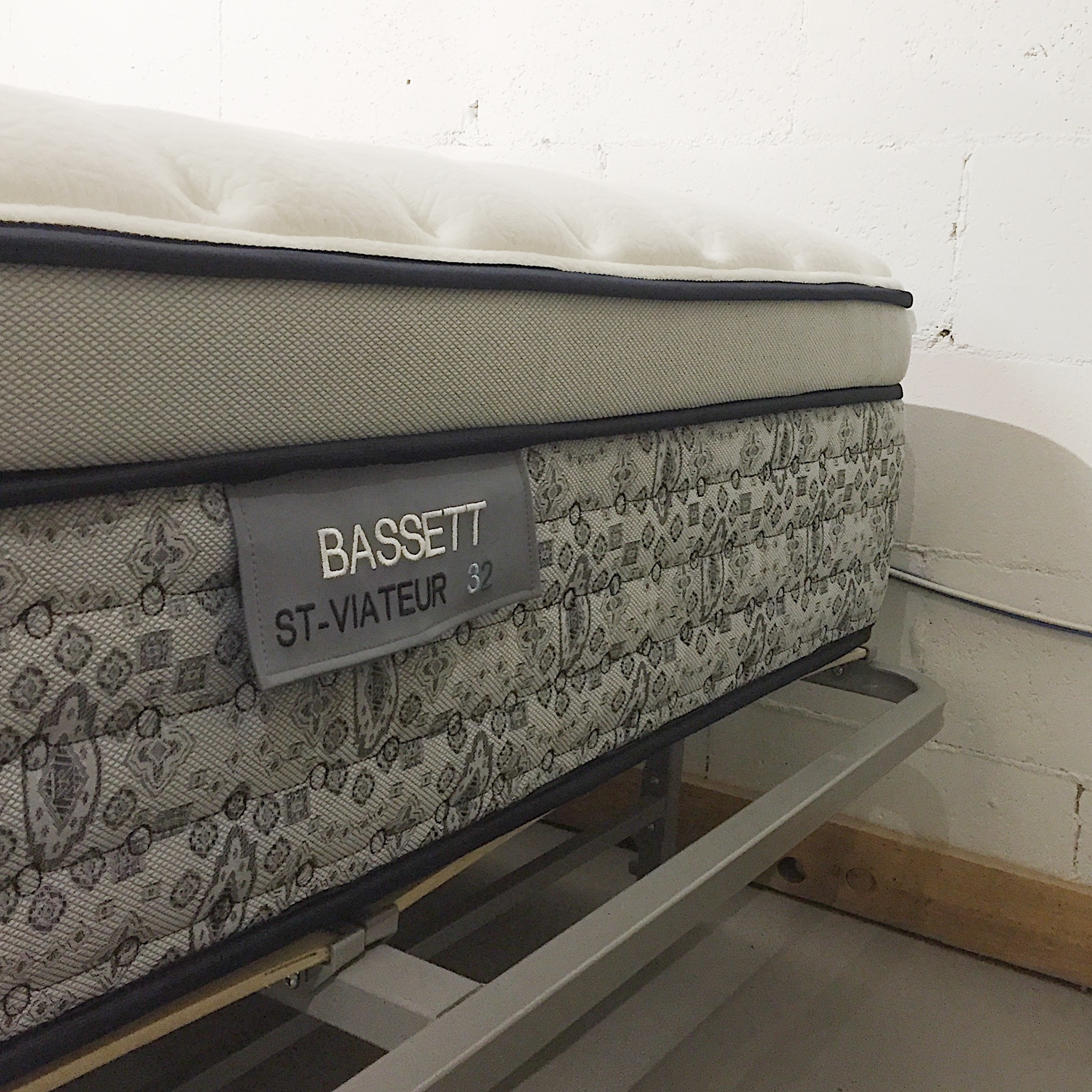 My choice was the St-Viateur mattress. As soon as I laid down on it, it was love at first sight. It was at this moment that I realized how uncomfortable my old mattress was. Being the perfect mix of comfort and support, the St-Viateur was the bed for me.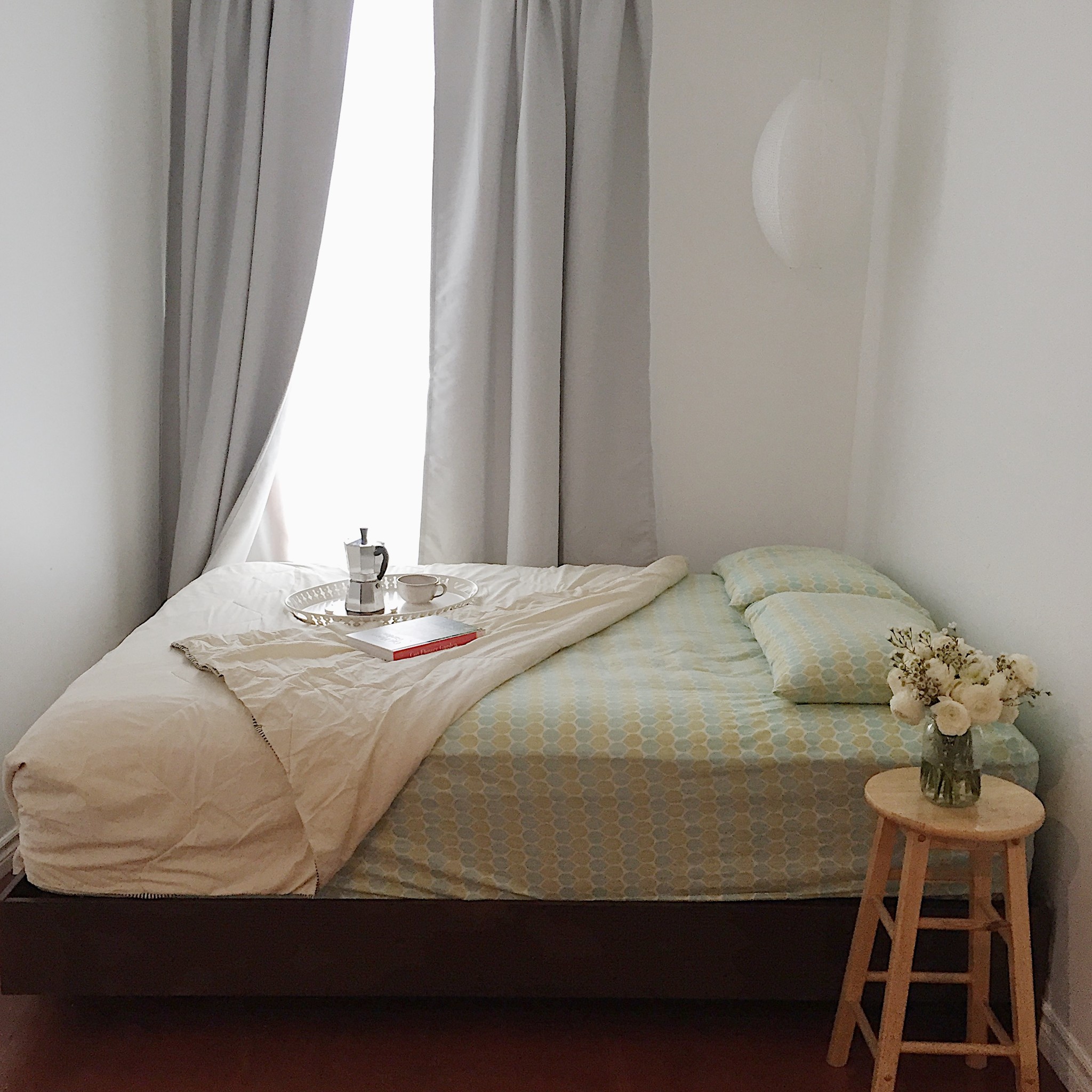 I received it a few days later. The delivery went smoothly and the mattress was put in my bedroom on the second floor for free. I'll be honest with you, it's not on the first night that you feel the difference of a new mattress, it's on the second one. The first night, you just feel like you slept on this one your whole life. But on the second one, you start to feel all the comfort you were missing, in the tiniest details. You sleep like a baby. Ever since, I can say I've had the best sleep of my life. I don't toss and turn about 15 times before falling asleep and I definitely don't wake up with a backache. I feel like I'm sleeping in a cosy nest. Add a warm cup of tea and some TV series and I don't see how I will leave my new bed this winter.
Does this call to you? Are you ready for a change? Start the new year on the right foot and pay up to 60% less on all mattresses!
* My bedframe is also from M2GO. It is the Queen Size Platform Bed, from the Nocce collection, in Truffle.