No room for a home office? No problem, the M2GO team has the solution for you.
Find out how to create an office space in any small space!
Whether you are working from home, studying or exercising your creativity, having an office space adapted to your needs will significantly increase your productivity!
However, not everyone has the space to have an entire room dedicated as a home office. In order to remedy this situation, our team decided to give you some tips, to help you create the perfect home office for small spaces.
When designing a decor in a small space, it's important to use the space to its full potential and not to skimp on storage. Wall storage such as shelves are ideal for storing your work tools while using little space. In addition, multifunctional furniture like our swivel work desk from the Lila collection, will be your best friend. Finally, in order not to overload the space, favor minimalist-inspired furniture in light colors.
To give you a little inspiration, our team has designed the perfect desk for small spaces. With this Scandinavian-inspired furniture with minimalist lines and a few decorative elements as a bonus, this office space will adapt to any room.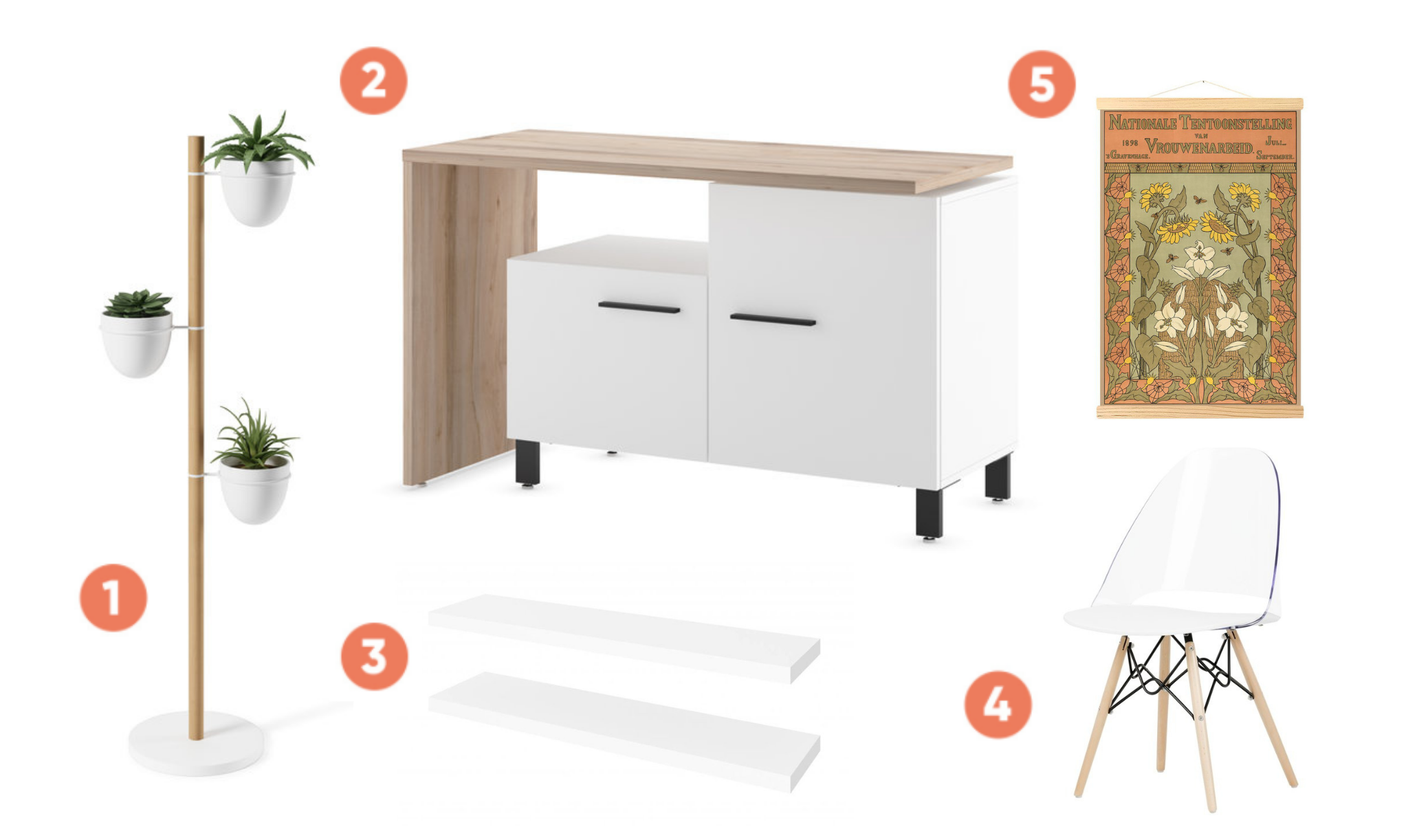 Now it's up to you to create your office space to suit your budget and your needs!
Don't forget to send us your most beautiful creations, we love to see our products in your decor :-)
Need more inspiration? Find out more here :