You don't have enough space at home to have your own work area and a guest room? No problem, the M2GO team has the solution for you. Discover how to create a guest room in a home office!
Sometimes a room in the house is underused. Let's take your home office for instance. It's true, when you have enough space, setting aside a work area dedicated to your productivity can seem significant, especially in today's environment. But how do you accommodate your guests if you're missing a room? After all, your friends and family deserve a warm and comfortable room when they come to visit! Don't panic, there are ways to make a friendly and welcoming guest room cohabit with a practical and studious office !
M2GO presents you 4 ideas to make your guest room and your home office cohabit, all with style !
1- The Murphy bed with Fold-out Desk :
If your workspace is already small, a practical and discreet solution would be a Murphy bed with fold-out desk! The Murphy bed with desk will allow you to switch from a guest room with comfortable bedding to a spacious home office in no time. In addition, some of these models offer well thought-out storage space for working at home. At M2GO, there are many styles and colours to suit all tastes.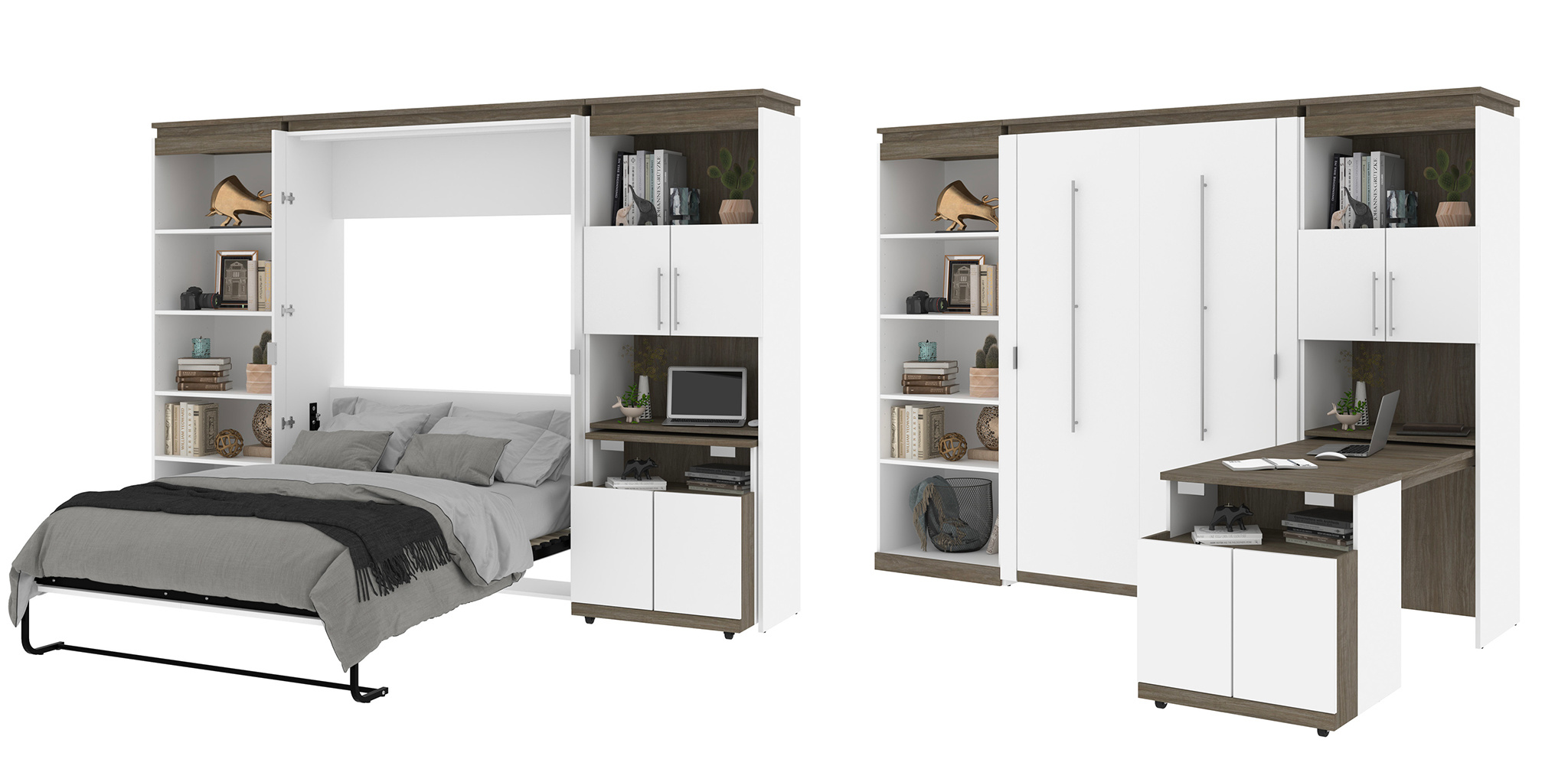 2- The Sleep Chest
The Sleep Chest is also a good alternative to the Murphy bed. It is more affordable and also has a quality mattress for the comfort of your guests. Prefer a thin sleep-chest: no more than 24" or 25" to give your office a maximum of space.  Once folded, your bed will disappear to make room for your work area.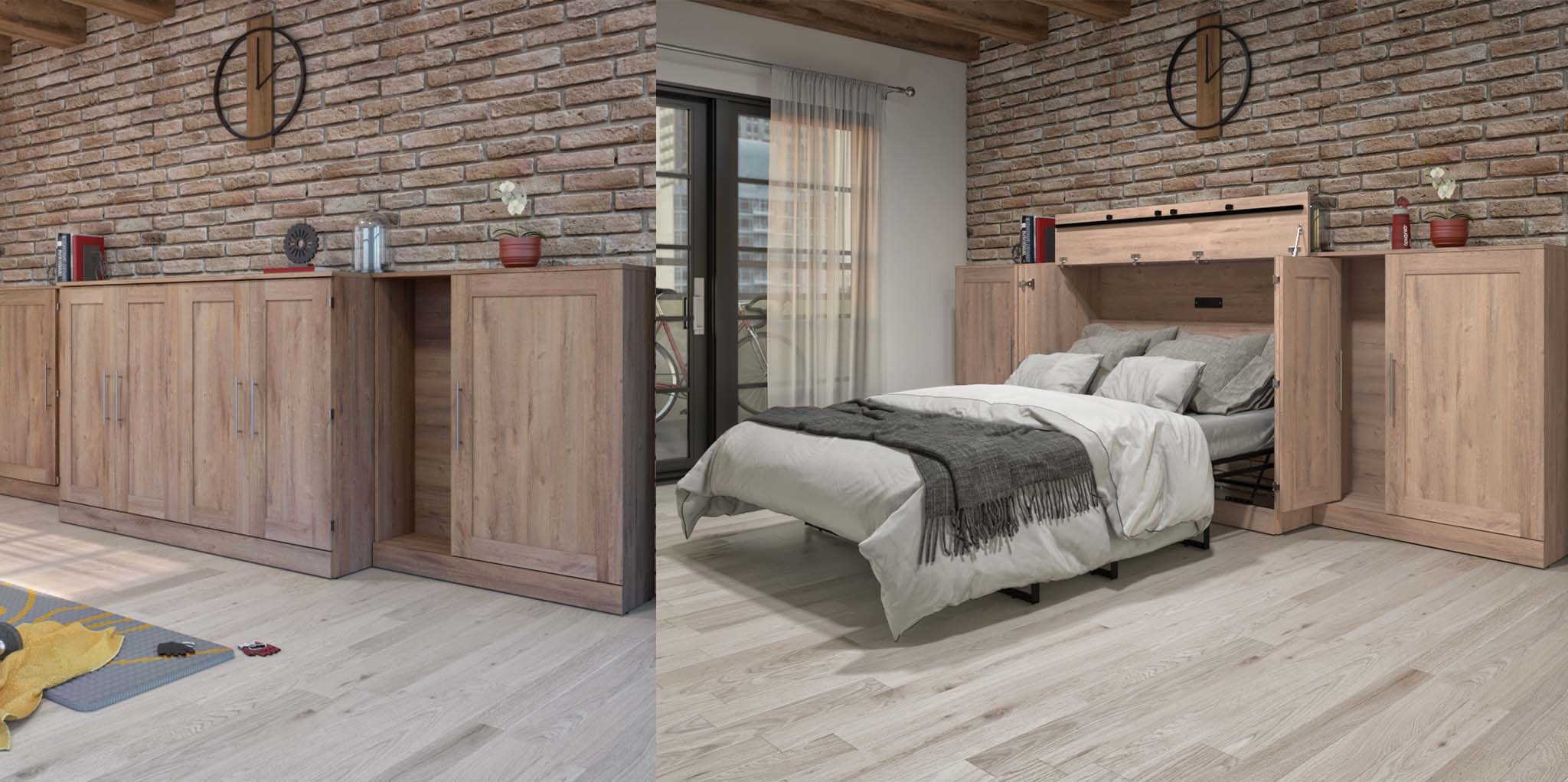 3- The Swivel Desk
There are also totally innovative products that allow you to transform a bedroom dresser or a console table into a functional and ergonomic work desk with a simple gesture. This is the case of our Lila Swivel Desk collection which offers a beautiful work surface!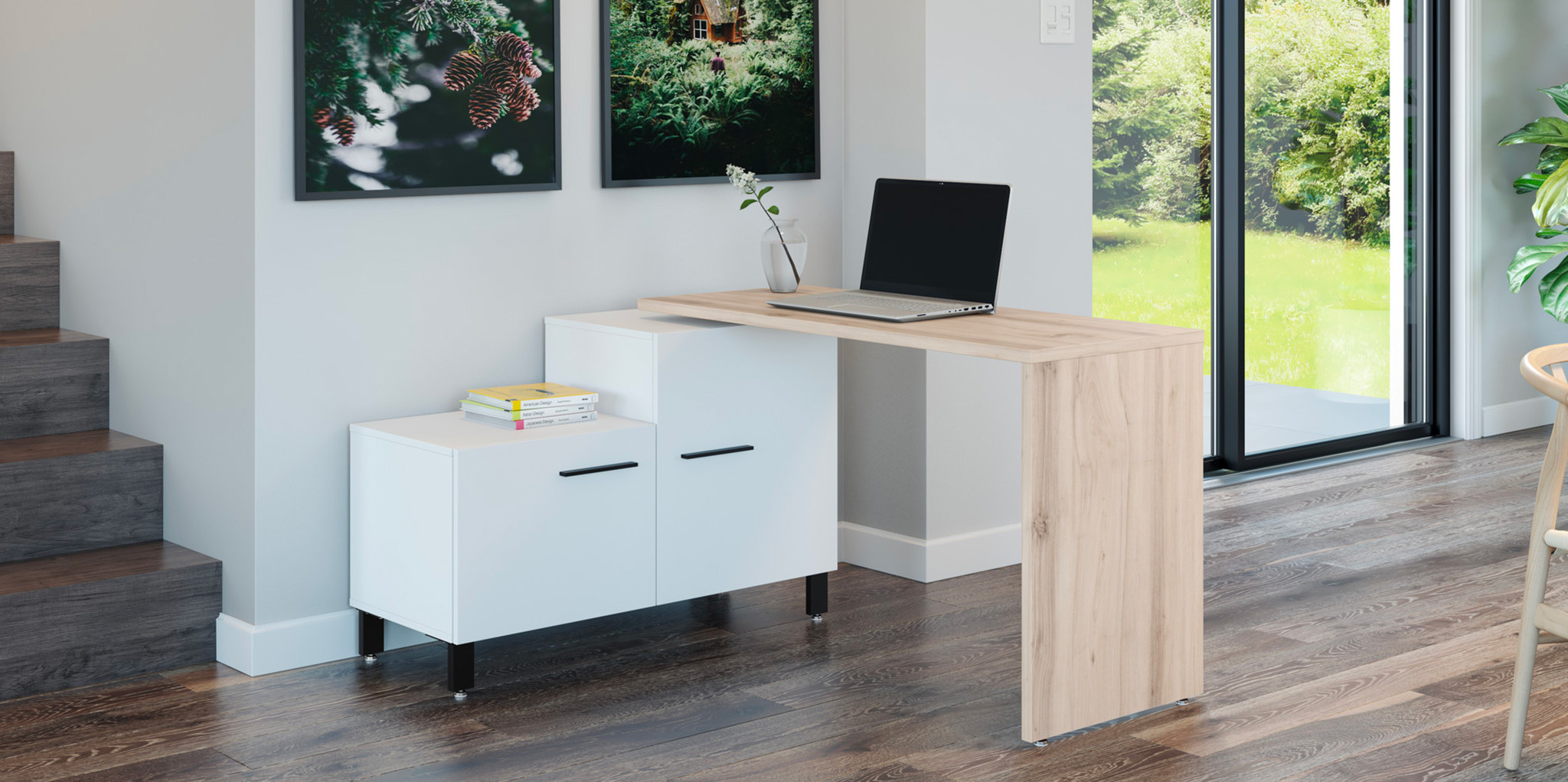 4- The Wall-Mounted Desk
We can also take the problem the other way around. Assuming your guest room is already furnished and you want to add a discreet desk, the wall-mounted desk is the solution! Discreet and practical for an occasional work area, the wall-mounted desk will fit effortlessly into your cozy guest room. Our Slim collection of secretary desks fulfills these requirements perfectly and remains discreet while offering an original design.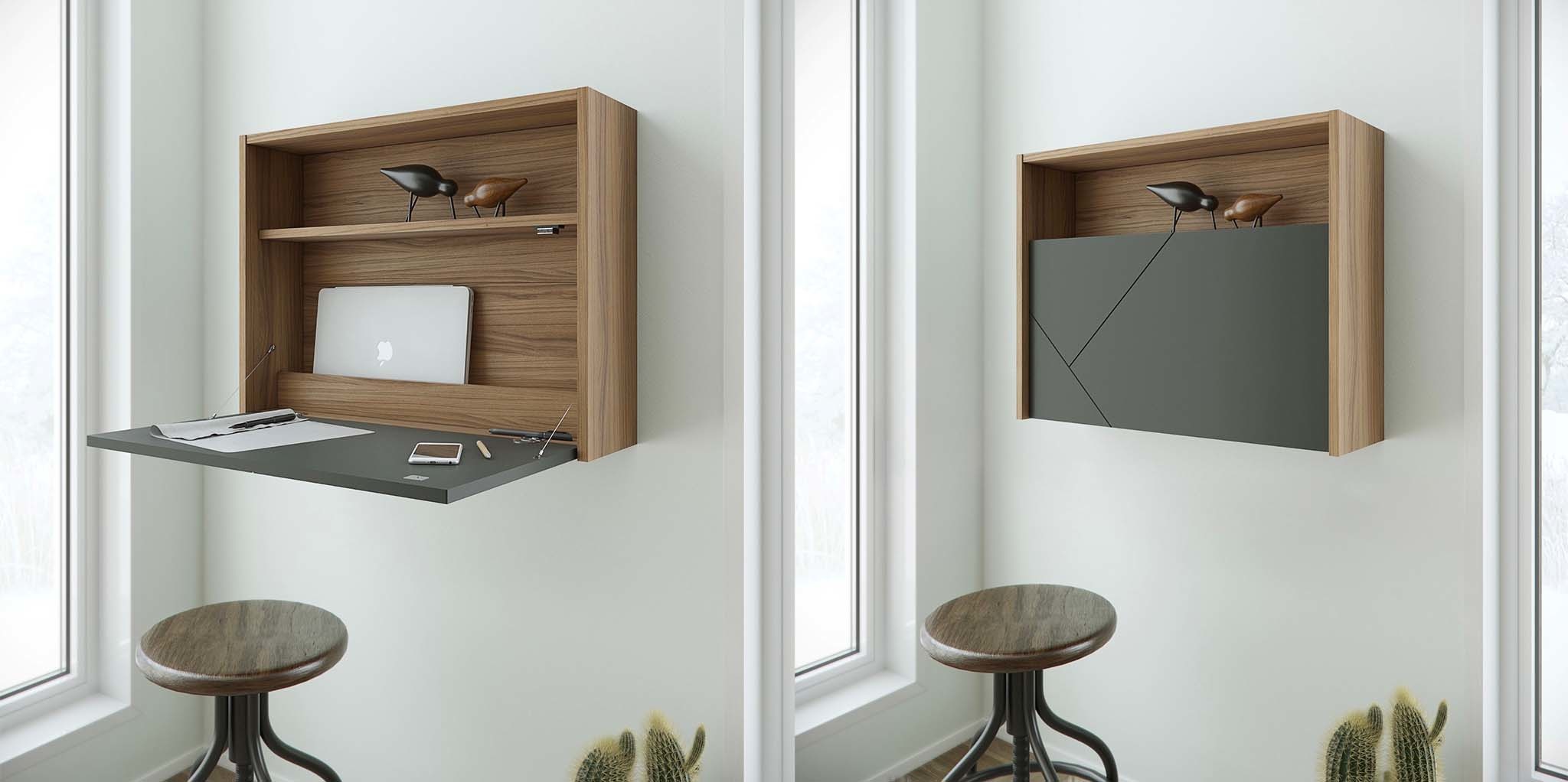 Bonus
Finally, it is important to use the space to its full potential. Your multifunctional room should be viewed vertically to free up as much floor space as possible. Wall-mounted storage, such as wall shelves, are the ideal solution for storing your equipment and organizing your office without encroaching on the guest room.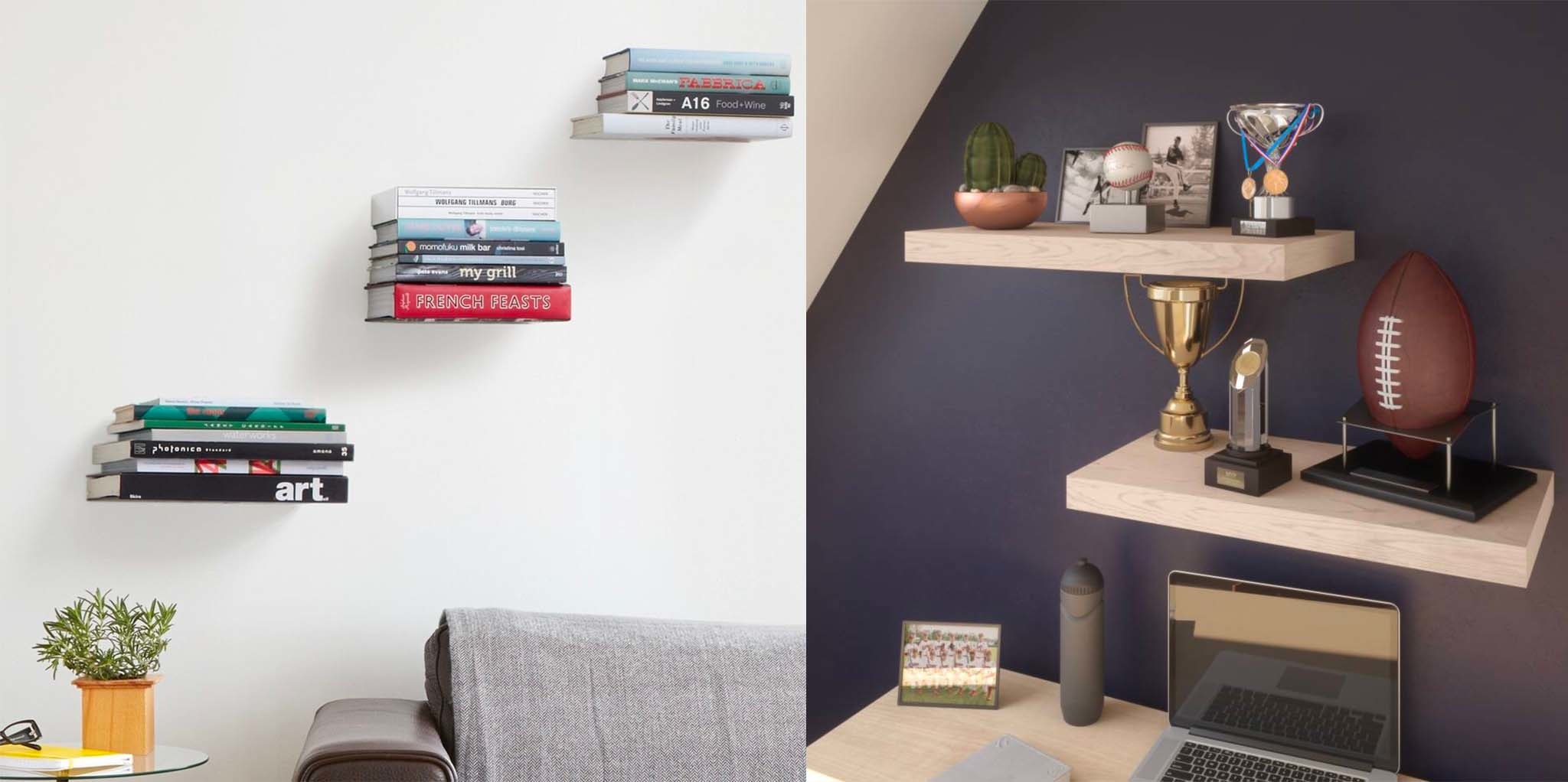 Don't forget to send us your most beautiful creations, we love to see our products in your decor :-)
Need more inspiration? Find out more here :