Every month, M2GO presents an inspiring, leading figure in the home decor environment and her favorite picks from our online store. This month, discover Vanessa May-Martin, interior designer.
Hello, tell us about yourself and your projects!
I have been an interior designer for over 7 years now. I am passionate about the architectural aspect of design and projects that require major modifications. I always offer functional, ergonomic and unique designs that match the personality of my clients. Plus, I love working with a team of other designers.
What's your style and where do you find your inspiration?
My style is so diverse! I mainly love the Scandinavian, rustic and modern style. Mixing up styles is definitely what I love the most!  My inspirations are mostly on Pinterest, but I am also very inspired by nature. There are so many beautiful details, textures and energies coming out of it.
What's your favorite room at home?
My bedroom ! I love the contrast of deep blue with the warmth of wood and the softness of white / gray.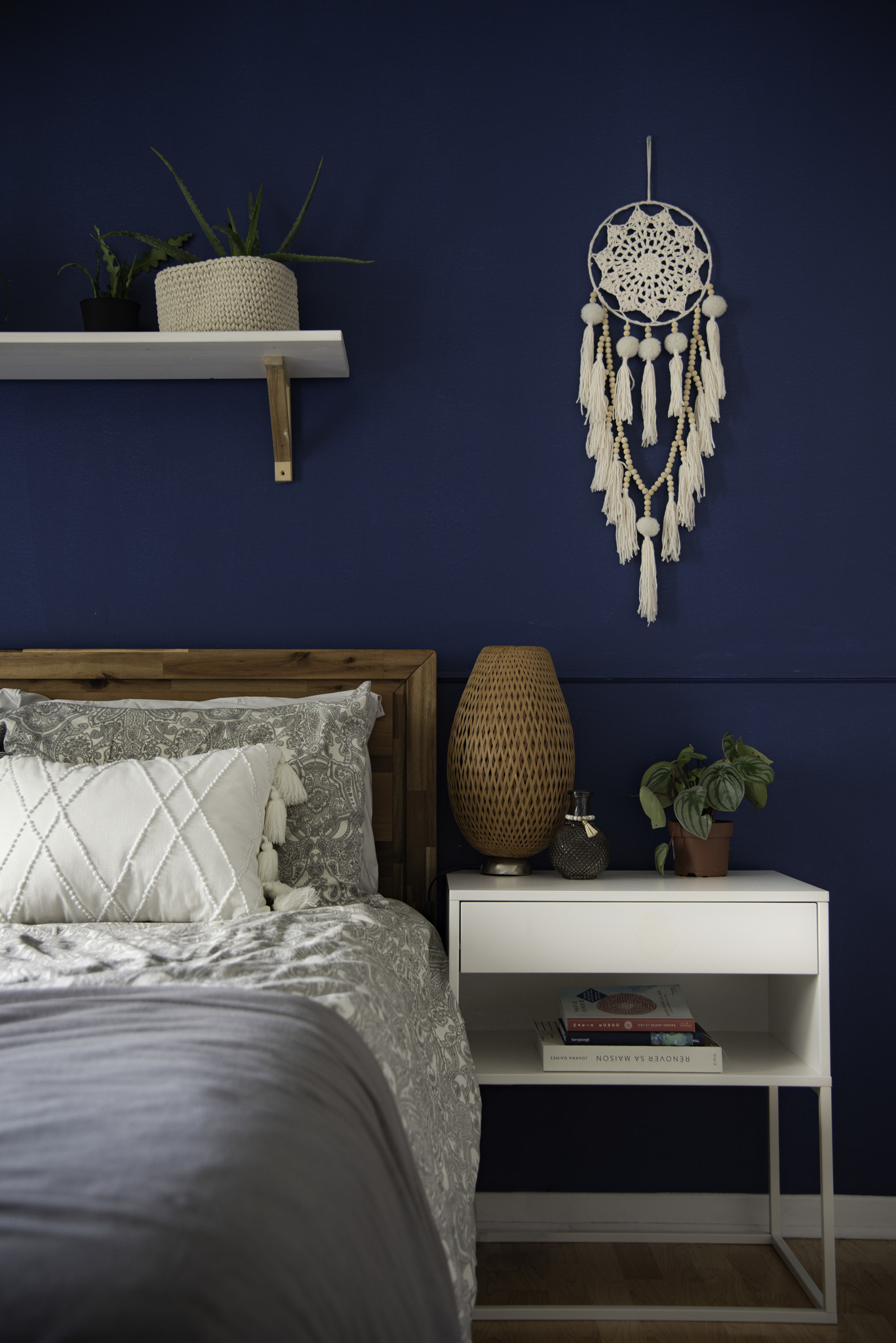 Tell us 3 things about you that people ignore
First of all, I am a mother of two beautiful young children. I am also part of a competitive hip-hop dance troupe. And finally, I give great importance to spirituality in a context of well-being and better living.
What are your next projects?
The opening of a workshop/decoration and design service boutique with two of my  wonderful colleagues in downtown Sainte-Thérèse. Stay tuned for more!
Top picks from our online store
1 - Accent Chair, Dark Brown Leather Look Fabric
2 - Lane Cream Brown Distressed Tribal Rug
3 - Table Set, 2pc set, Black Reclaimed Wood and Black Metal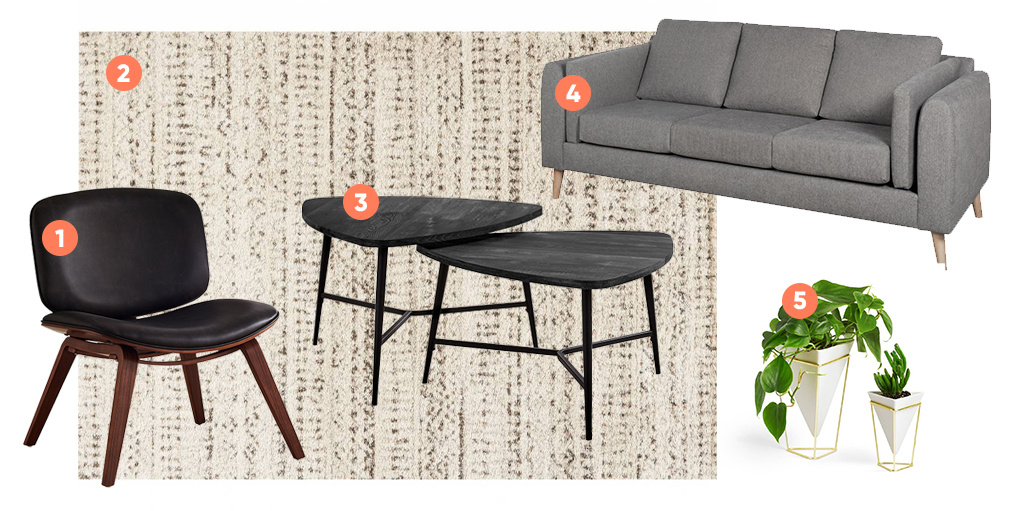 6 - Roxanne II 26" Counter Stool, Blue
7 - Hype Buffet with Storage, Natural Walnut and Faux Carrara Marble
8 - Hubba Mirror 34 Metallic Titanium
10 - Metal and Marble Task Floor Lamp