Every month, M2GO presents an inspiring leading figure in the home decor environment and her favorite picks from our online store. This month, discover the creative Stéphanie Guéritaud, founder of the blog Déconome, designer, home decor journalist and photographer!
Hi Stéphanie, tell us about yourself and your projects!
I am originally from Marseille and have been living in Québec for 15 years. After working in the communication field, I decided to make a career change and become a designer for the magazine Je Décore. A few years later, I founded my blog Déconome to deepen my passion for decoration, but mostly to offer affordable decoration and renovation solutions. Buying a triplex with my husband made me realize that a lot of things are expensive and that we didn't have the budget to afford what we could see in magazines. I think my blog answered to that need, as it has been read by 9 million people in the french communities since it has been launched.
What's your style and where do you find your inspiration?
I would describe my decoration as a classic and ethnic style, because I love integrating fabrics and objects from around the world. Each item on my walls needs to be meaningful to me or to remind me of a location. Therefore, I find my inspiration in the countries I have visited, such as Bolivia, Laos and Morocco.
What's your favorite room at home?
Three years ago, we entirely renovated the kitchen, and this room became my favorite one! We added a huge bay window that offers a view on our backyard and gives a lot more light to the room, which is one of the most important aspect of a house to me. I have always dreamed of having a lounge area, and now I have one!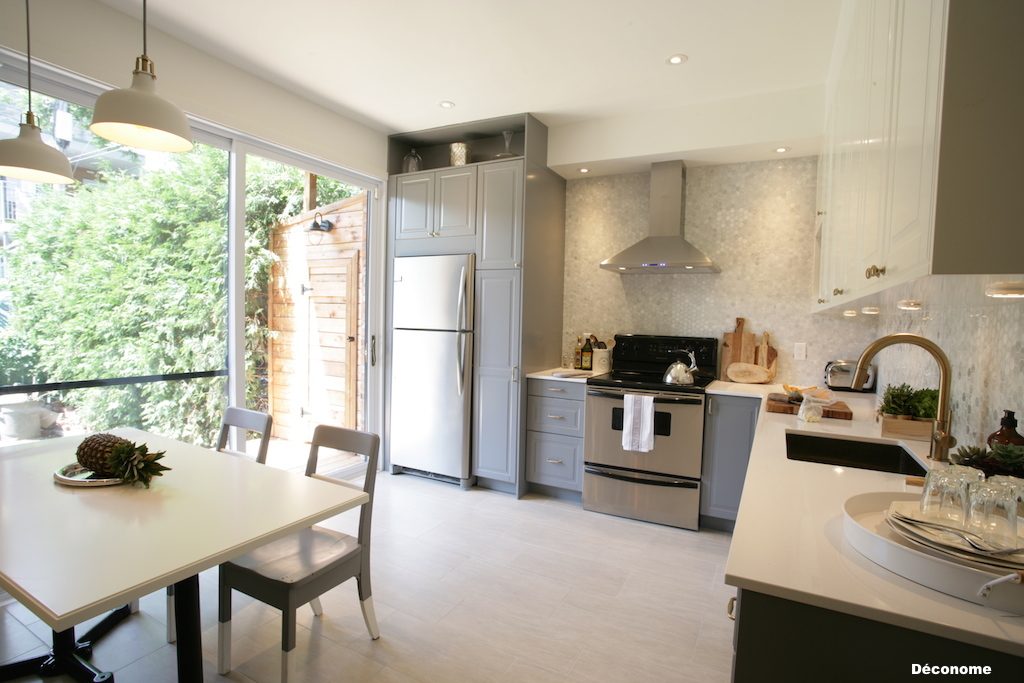 Photography © Stéphanie Guéritaud
Tell us 3 personal things about you that people don't know about you!
- I don't have any training for what I do, whether it is as a designer, journalist or photographer for Les Éditions Pratico pratiques. I developed my skills with time and my different experiences! I studied political sciences and I also have a D.E.S.S certificate in intercultural relations.
- I am really impatient, which makes me terrible at gardening and cooking, and makes me mess up my DIY, because I'm always doing many things at the same time. My last mess up to date : Going too fast, dropping off a pot full of TSP (a powerful grease-remover) on a ladder, kicking this same ladder and spilling the whole content of the pot on my head. You've never seen a girl running to the shower so fast!
- When I was 22 years old, I did a small trip around the world. I'm passionate about traveling, and if I'd had the chance to travel more often, I would have probably created a travel blog!
Her top 10 picks from our online store: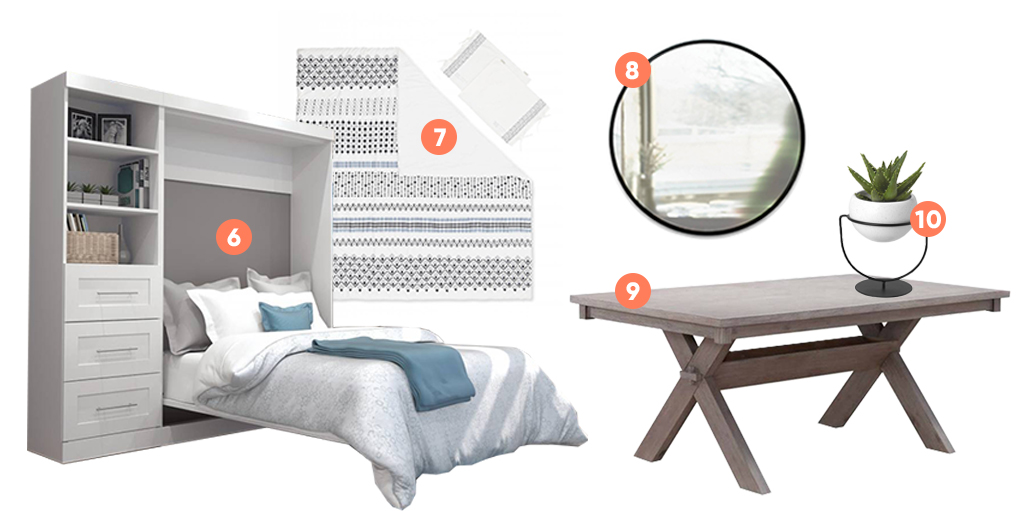 Don't miss out on Stéphanie Guéritaud's projects, follow her blog, facebook and Instagram!