Every month, M2GO presents an inspiring, leading figure in the home decor environment and her favorite picks from our online store. This month, discover Laurence, interior designer and co-founder of Vives St-Laurent!
In February, we introduced Lysanne St-Laurent, co-founder of Vives St-Laurent. This time, we talk with her business partner Laurence!
Hi Laurence, tell us about yourself and your projects!
I'm passionate about interior design since I was very young. My mother is a designer. I use to follow her everywhere in stores to find fabrics, furniture, and accessories. It became clear that I was going to work in the design field.
Before I could do the job, I was curious about the creative process of other design and architecture agencies. It was important for me to understand the designer's intentions behind their projects. Then I went to Amsterdam to do an internship in writing for Mark Magazine, a magazine specialized in architecture. When I came back to Montréal, I continued to work in the media at Index-Design. This is where I met my business partner Lysanne St-Laurent! It's been a year and a half since we started our company.


What's your style and where do you find your inspiration?

My decoration style is contemporary - classic. I try as much as possible to create environments that will continue by using noble materials such as wood and stone. I am not trying to reinvent design, but rather to create beautiful soothing spaces that give off a certain European atmosphere.
I am inspired by many interiors images where one feels something nostalgic. With my friends, we came up with a term to describe this kind of images. we call it Italian sad. It's hard to describe, it's a feeling!
What's your favorite room at home?


We have just renovated the apartment where I live. This is the 3rd floor of a triplex and I had the chance to do this project with my family. We opened several rooms and moved the kitchen to the heart of the house. This allowed to multiply the views towards outside and to flood the room of light. The kitchen is my favorite room because that's where I hang out with my friends. Although I like all the rooms especially the wooden floor, it's my favorite. We put a very high polish on a red oak, which gives the impression that we are on a natural surface.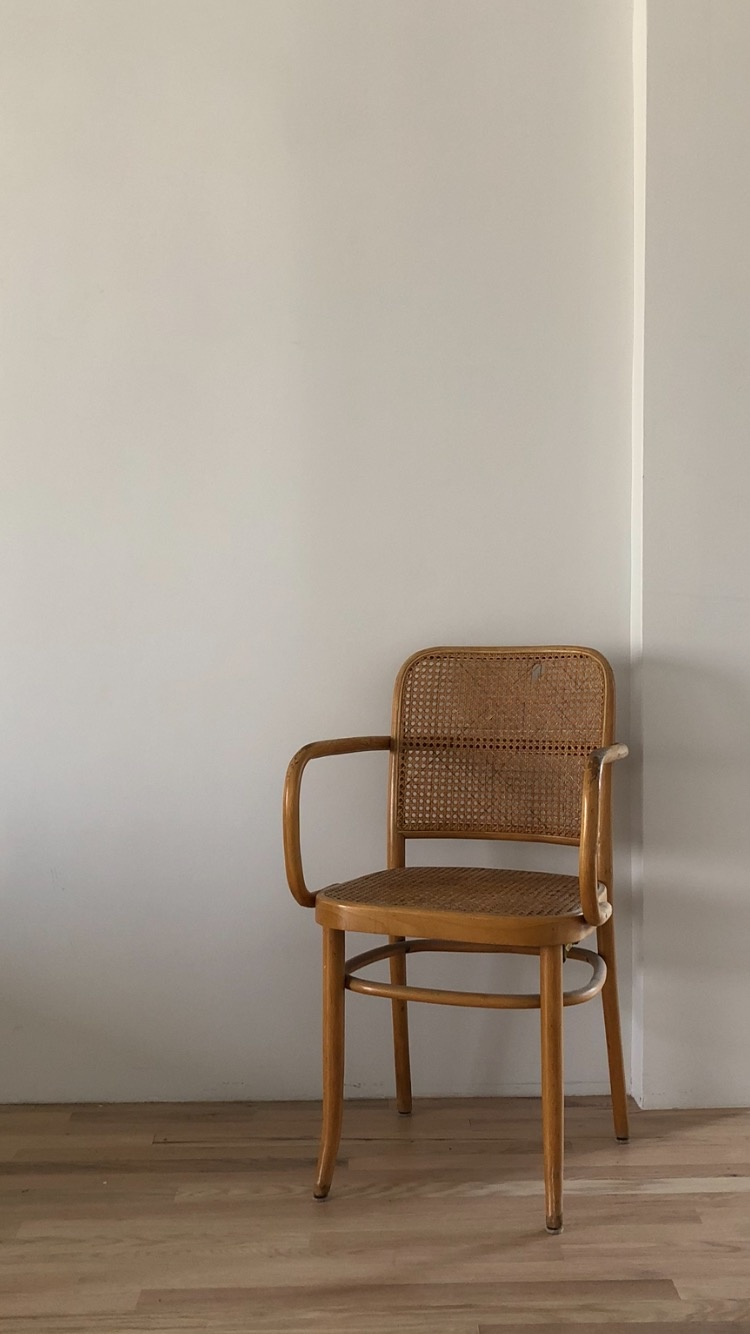 Tell us 3 things about you that people ignore!
01 - If I wasn't an interior designer, I would like to own a small deli and cheese store.
02 - At the age of 15, I went to Oregon for a year as part of a student exchange. It allowed me to learn English, to develop my autonomy and to appreciate the change of scenery. Since then, I have always loved traveling.
03 - I love to daydream for hours, what my work allows me less and less to do.
What are your next projects?


Lysanne and I have the chance to work on several different projects. We work on commercial projects as well as residential projects.
Right now, we are working on a new 7,000 square foot office layout. This is a big challenge for us because we want to specialize in this area.
Her top picks from our online store:
Bedroom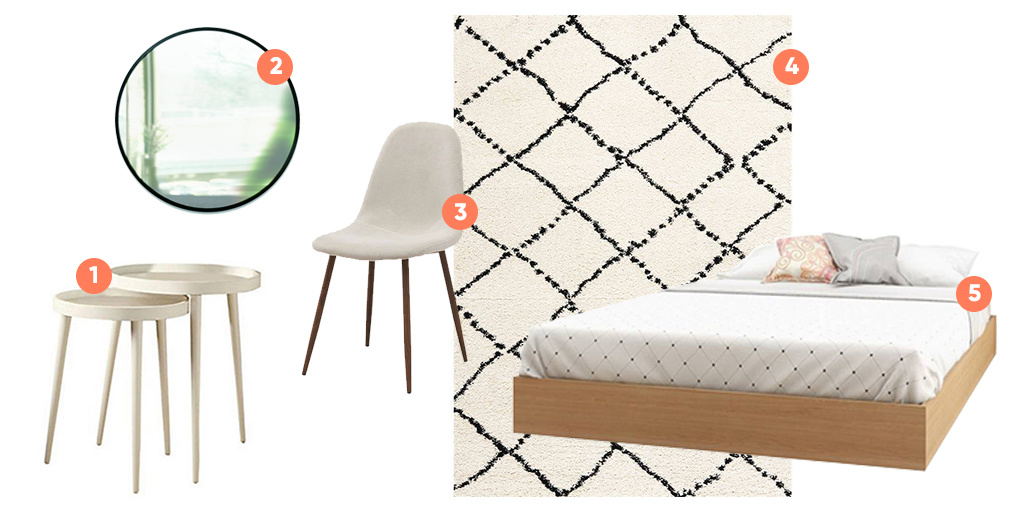 1. Tables gigognes, ens. 2mcx, Blanc
3. Chaise beige, Collection Lyna
4. Tapis Maroq Diamants noir & blanc 8pi x 10pi
5. Lit plateforme double (54"), Érable naturel
Office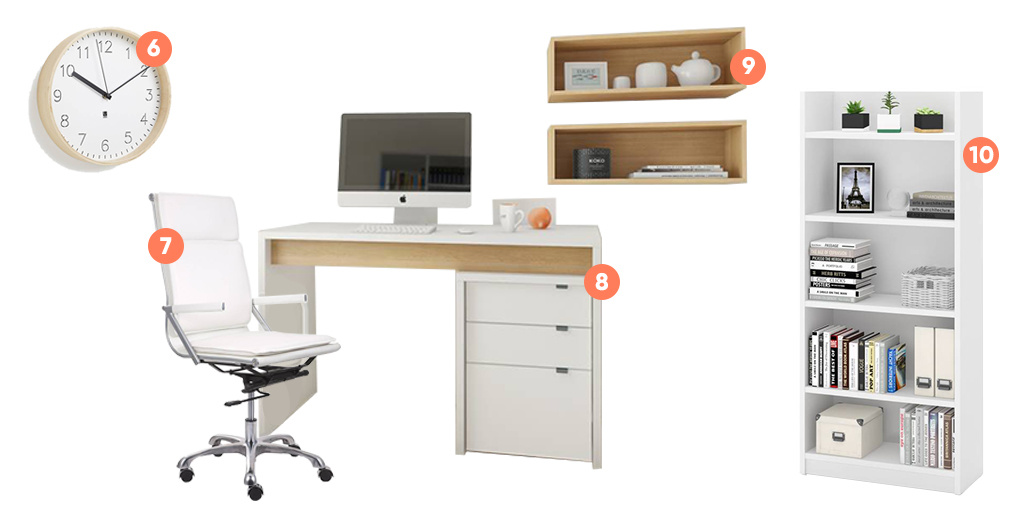 6. Horloge Rimwood, Blanc et naturel
7. Chaise de bureau en cuir laminé blanc
8. Ens. de bureau 3 morceaux, Érable et blanc
9. Tablettes murales (2), érable naturel
10. Bibliothèque en Blanc, Pro-Linea


Don't miss out on Laurence's projects, follow her website, Instagram and Facebook!