Every month, M2GO presents an inspiring, leading figure in the home decor and design environment and her favorite picks from our online store. This month, discover Catherine Lavoie, an artist, illustrator and designer. She works on a wide variety of projects with different collaborators in addition of running her own online store.
Hello, tell us about yourself and your projects!
I studied visual arts at the university and have now been self-employed for two years. I really like to diversify my projects and my creations. This is why I collaborate with several companies and on a multitude of very different projects from each other. I use several techniques for the creation of my works and my illustrations. I work a lot on the computer, I do screen printing and drawing.
What's your style and where do you find your inspiration?
My decor style is japandi, a style where Japanese design and Mid Century meet. I find my inspiration almost everywhere - On Pinterest, Instagram and in vintage books and magazines.
What's your favorite room at home?
My living and dining room. It's a large, minimalist and Mid Century open space. A few pieces of furniture are vintage, some of them were given to me by my grandparents. There is a golden yellow armchair that I love (Paul, my cat, loves it too) and a Zenith stereo unit where I place my favorite work, a large screen print on canvas, as well as my first pottery collection. Above my dining table, there is a George Nelson bubble lamp pendant light that my parents gave me. It fits perfectly in this very imposing room by creating a warm and comforting atmosphere. My favorite: My 6 overly stylish Italian chairs found on Kijiji :)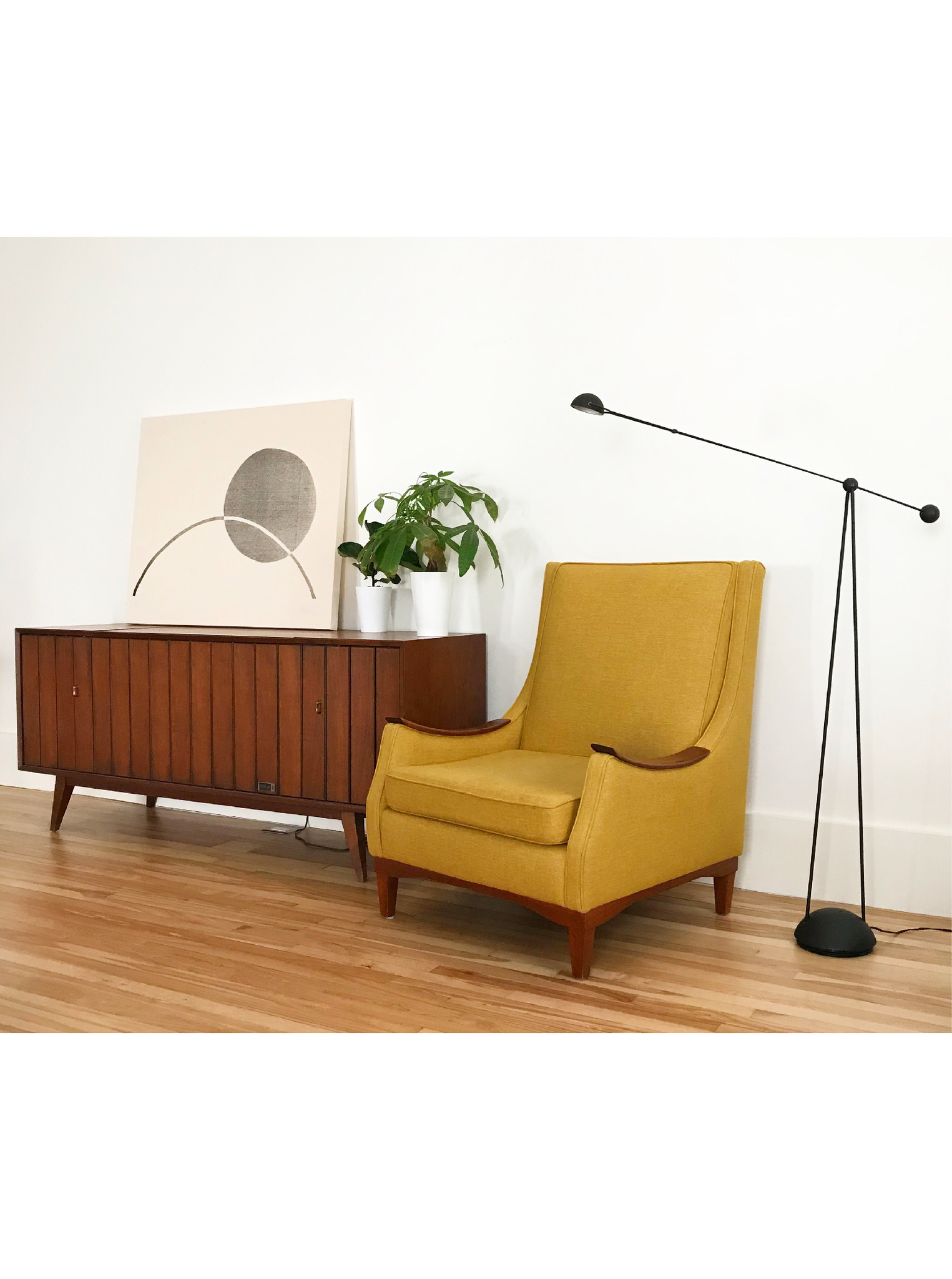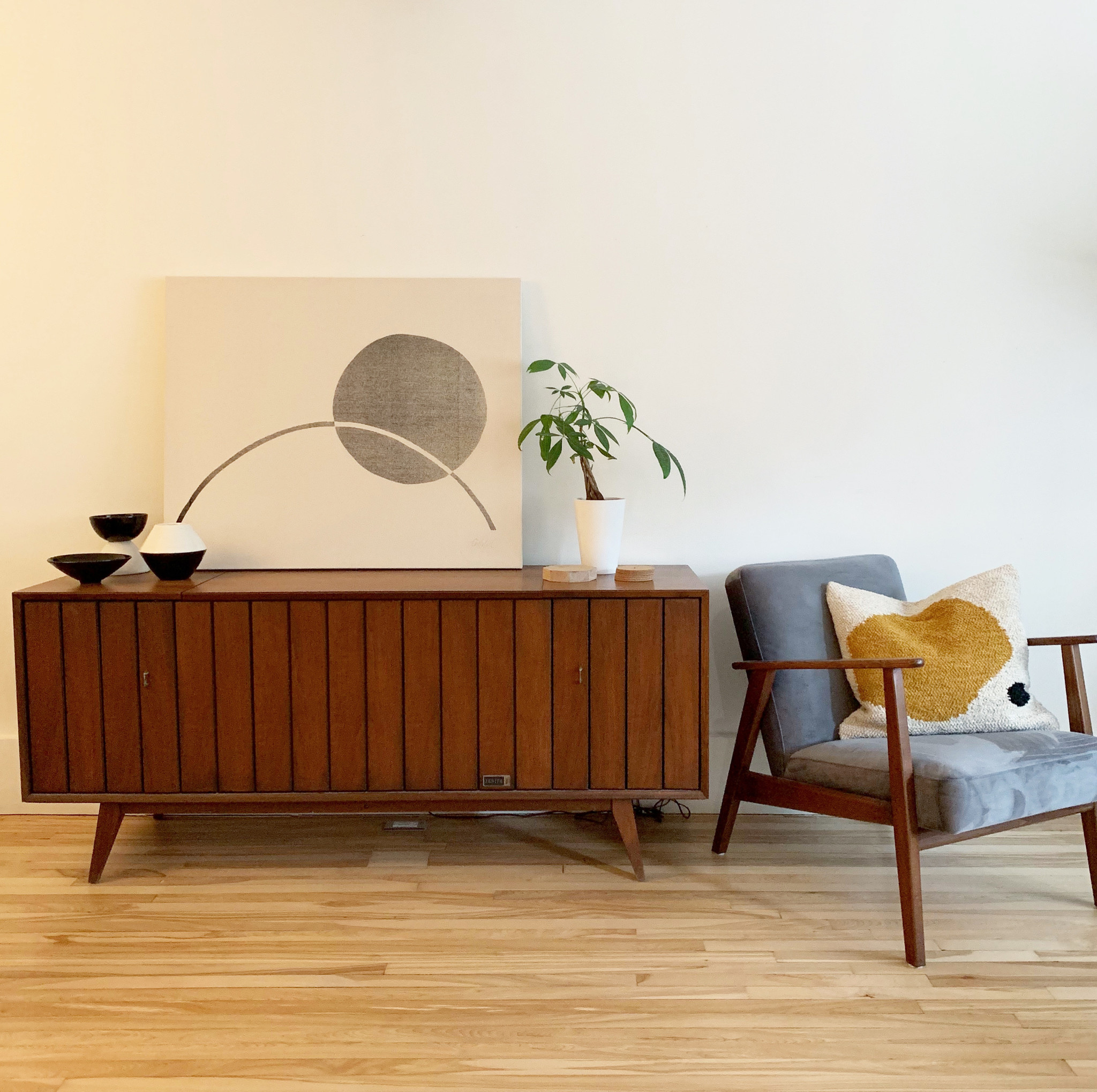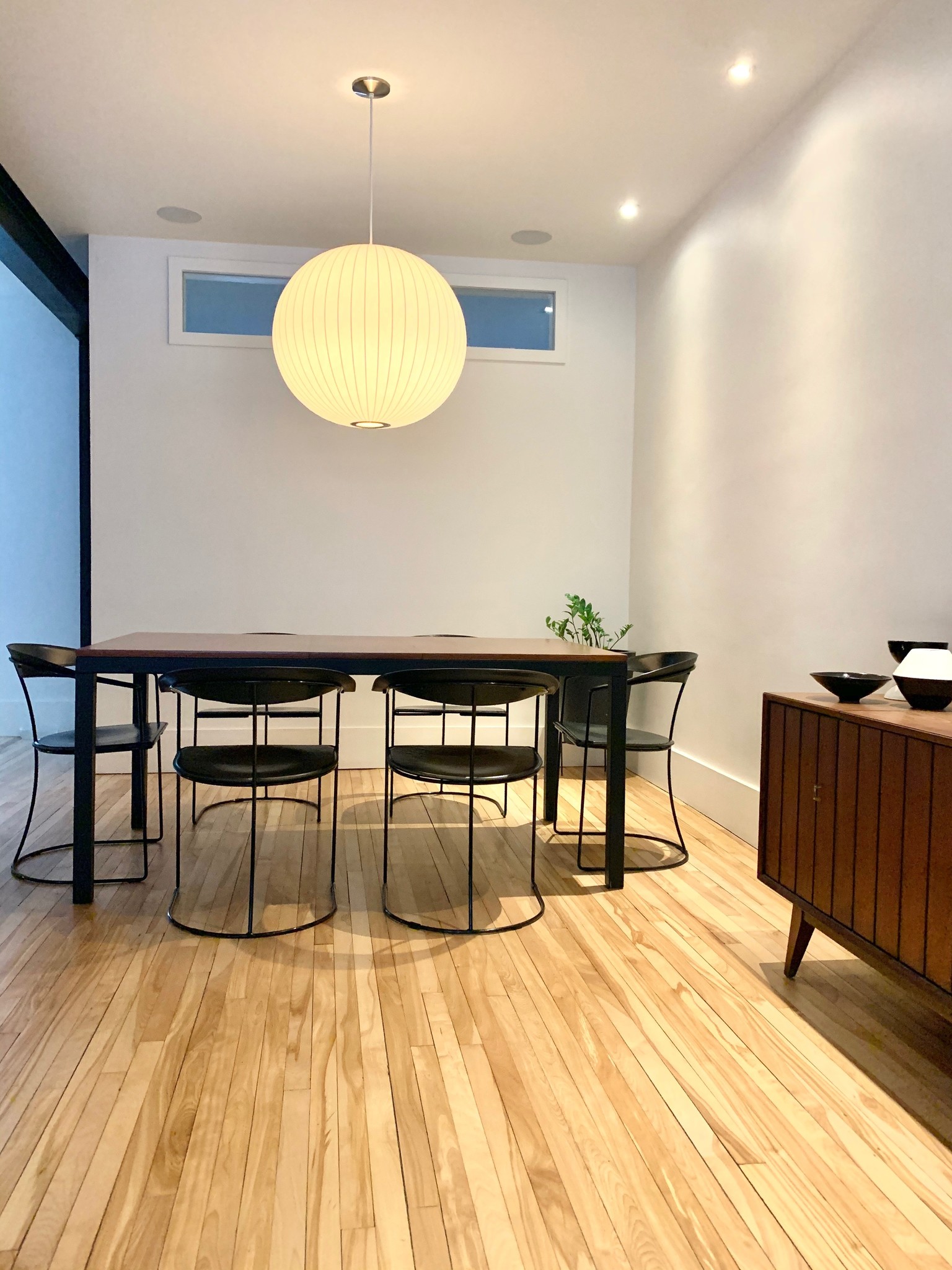 Tell us 3 things about you that people ignore.
- I worked for a long time in the fashion industry as a window display at first and then as a clothing designer coordinator.
- I speak Italian.
- I really like watermelons.
What are your next projects?
- A collaboration with a restaurant for a custom mural.
- Creation of posters for Poetry Month in Quebec city.
- A collaboration with a French publishing house to create a sensory book and an activity mat for kids.
- Working on all these contracts while keeping free time for creation of personal projects and art pieces.
Top picks from our online store:
Japanese vibe bedroom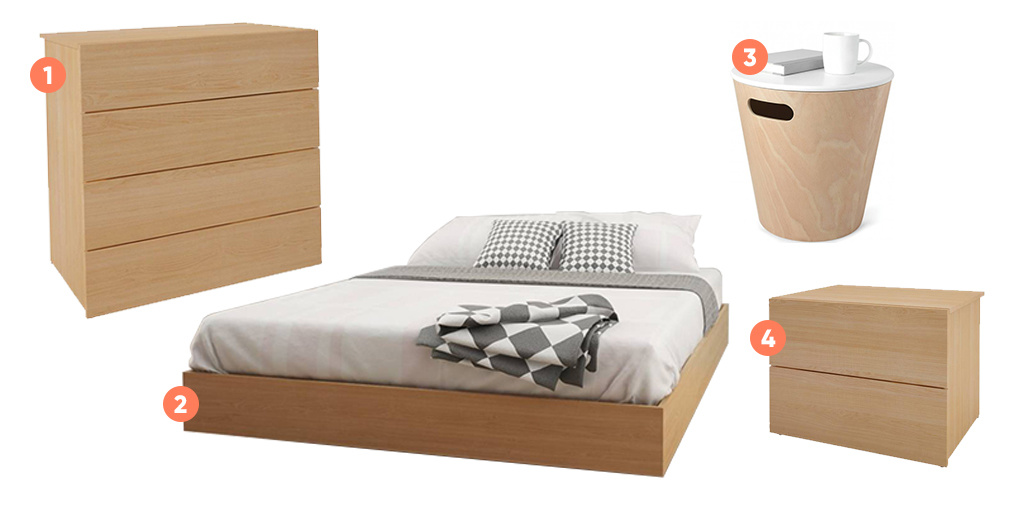 1. 4-Drawer Chest, Natural Maple
2. Queen Size Platform Bed, Natural Maple
4. 2-Drawer Night Stand, Natural Maple 
Mid century living and dining room
5. Metal and Marble Task Floor Lamp
6. Accent Chair in Charcoal Grey
8. Rectangular Dining Table, Walnut
10. Beso Accent Chair in Beige
You can now get its posters directly from our online store. Here are some of Catherine's works:
Don't miss out on Catherine's projects, follow her on her website, on Instagram and on Facebook!