Every month, M2GO presents an inspiring, leading figure in the home decor environment and her favorite picks from our online store. This month, discover Camille Charland Perez, interior designer and founder of Salt + Pepper. She will also be the host of a new TV show on CASA, Renover pour louer.
Hello, tell us about yourself and your projects!
I live in a classic shingle house from 1920 in Otterburn Park with my partner and our daughter-boxer Stella. I come from a family of artists and entrepreneurs, so it was natural for me to start my business in 2016 after graduating in interior design. Since then, I have completed projects in Canada and in Europe. Beginning in January 2020, I will have my first TV show, Rénover pour louer on CASA.
What's your style and where do you find your inspiration?
I often describe my style as: "English-Nordic countryside". I like minimalism and natural materials (jute, rattan, wood, cotton, linen), but I always add a touch of "lived-in" that you often find in the English countryside. It is important to me that my projects have a soul, something that has lived and that does not feel like "condo 10-30". I also admit having a serious #womancrush on Leanne Ford.
What's your favorite room at home?
My favorite room at home would be my kitchen, I find it not only super functional, but very representative of my style. This is one of the rooms where I have made almost no compromise. I love all the natural light and always feel like I am on vacation when i'm home.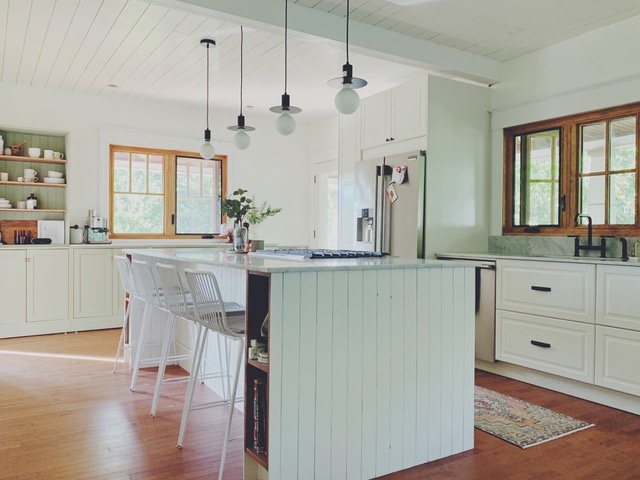 Tell us 3 things about you that people ignore.
- I am a happy cultural mix: Canadian-Moroccan-Spanish
- If I had not been a designer, I would work with animals. Besides, my dream is to open a shelter one day!
- I clearly have a mental illness; I always leave a mouthful or sip of something in my glass or plate. My boyfriend even collects pictures of my unfinished plates and drinks!
What are your next projects?
I'm finishing filming my new show, so next projects? Maybe a season 2 or interesting  collaborations? In 2019, I launched my online store and I would like to develop this portion of my business.
Top picks from our online store:

1. Storit Woven Belly Baskets, Set of 2, Natural Seagrass and White
4. Chintu Console Table in Light Grey
5. Maroq Black/White Diamonds Soft Touch Rug 5ft x 8ft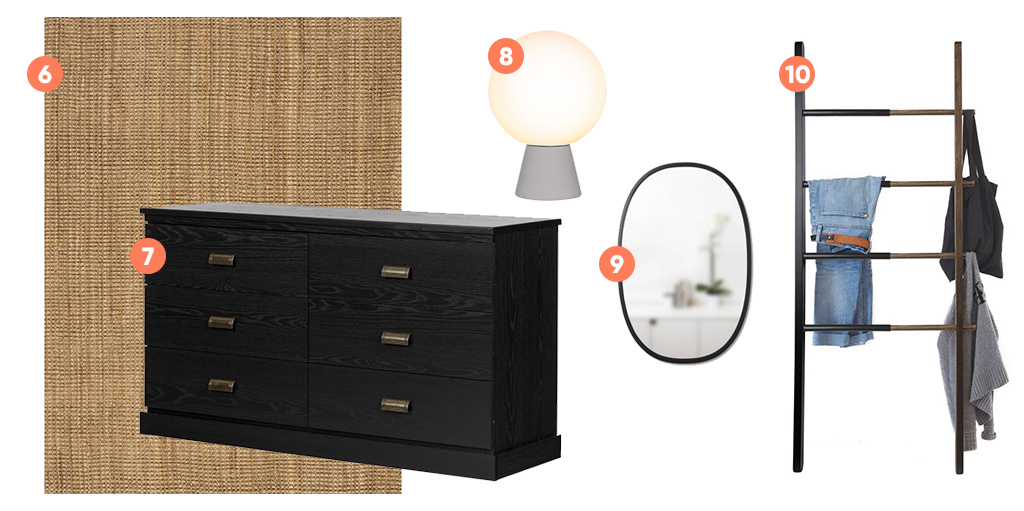 6. Naturals Beige Chunky Boucle Rug 5' x 8'
7. Gloria 6-Drawer Double Dresser-Black Oak
8. Table Lamp Concrete And Opal Glass
Don't miss out on Camille's projects, follow her on her website, on Instagram and on Facebook!