Every month, M2GO presents an inspiring, leading figure in the home decor environment and her favorite picks from our online store. This month, discover Alexander Strati, an interior designer at Cuisines Nuenza.
Hello, tell us about yourself and your projects!
Having started in Visual Arts field, I continued my studies at Concordia University in design, only to find myself in interior design. Design is my way of bringing art into people's lives and making their daily lives as pleasant as possible. We often forget how important our environment is to our well-being. All my projects have always had a history. Often starting with something that is dear to the client, whether it is an object of sentimental value, an anecdote or a memory, I take inspiration from this to get to know the person and create their environment, their little paradise. 
What's your style and where do you find your inspiration?
My decoration style and personal inspiration are hard to define. Eclectic would describe it the best (or "contemporary-classic/urban chic style with a rustic cottage mid-western twist??)... My walls are filled with a mix of my grandmother's paintings, Victorian-style frames, various prints, and Navajo style wood pieces. My furniture is partly antiques that I have refurbished and partly new. Basically, I like a mix of classic and contemporary, old and new. All this in a jungle of plants of course!
What's your favorite room at home?
My favorite room at home is my living room. It is a central gathering place for me and my friends. With the very dark green walls, the suspended lights with changing colours, and the multitude of succulent and cactus. It's really a place of peace for me, especially when I open the couch and set up my tent with a thousand and one blankets.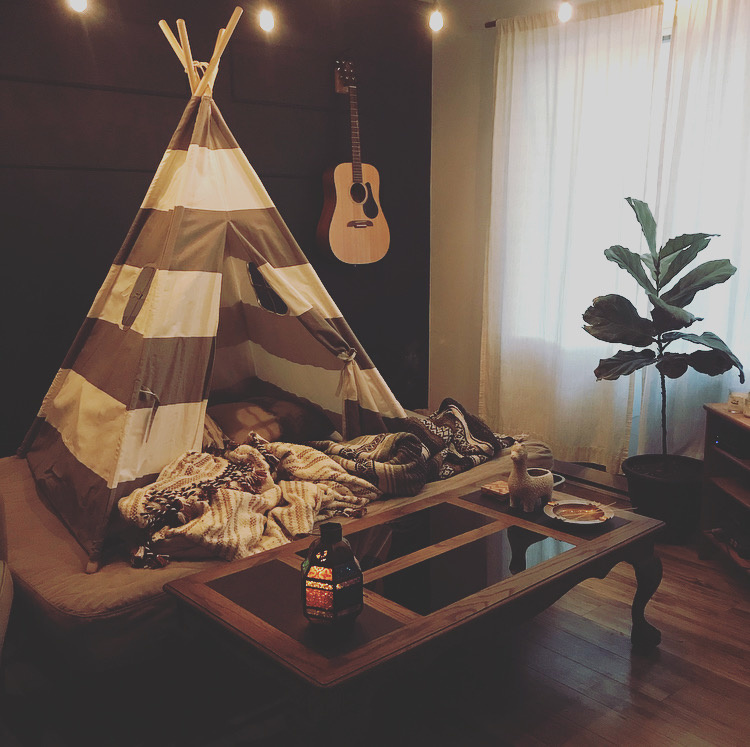 Tell us 3 things about you that people ignore.
Difficult this one, I'm very open to everything! But...
- I'm allergic to cats and dogs even if I have a dog at home. I kiss him all the time!
- I'm pretty good at hockey.
- I barely eat sugar. I don't really like anything sweet. A sugar rage happens to me once a year, but otherwise, I have the same jar of ice cream in my freezer for over 14 months. 
What are your next projects?
Currently, I am completing a renovation project on a Victorian house in Belleville, Ontario. It is a superb house built in 1810, with bold colors in a Fauvist style. I am also undertaking a major renovation to reorganize the ergonomics of the common space of a condo overlooking the Place des Arts.
Top picks from our online store: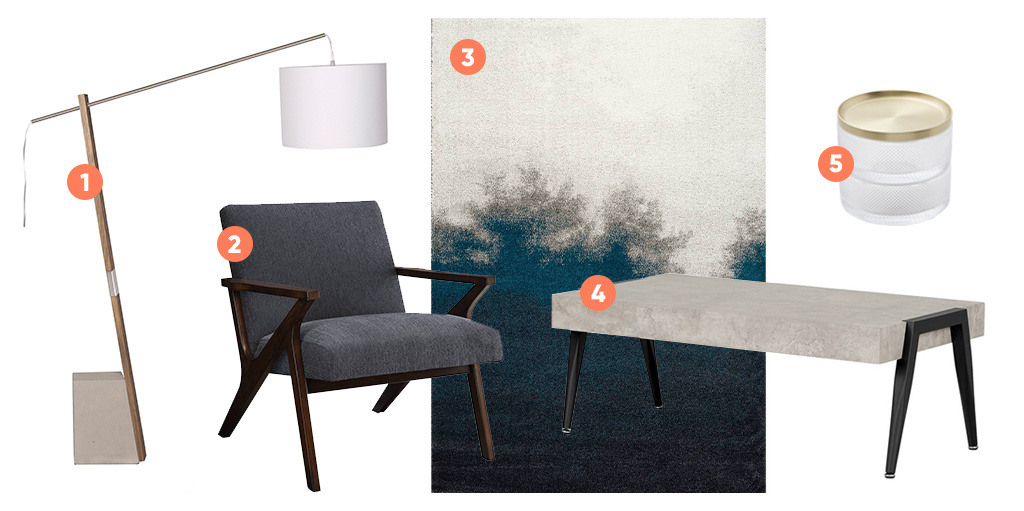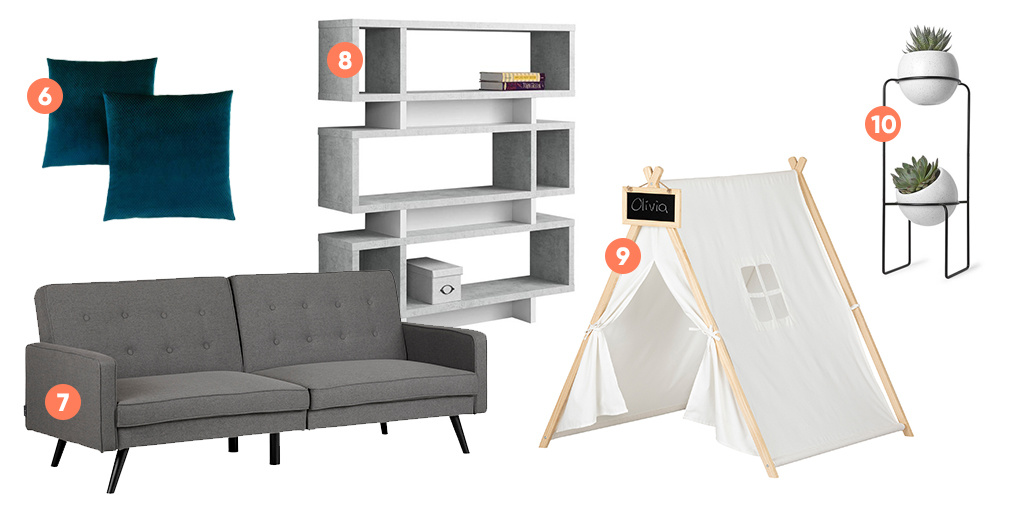 6. Pillow - 18"X 18" / Steel Blue Diamond Velvet / 2Pcs
7.  Live-it Essential Futon Sofa-Bed, 2-Seat, Dark Gray
8. Bookcase 55"H White With Cement Look Modern Style
9. Sweedi Play Tent with Chalkboard, Organic Cotton and Pine