Every month, M2GO presents an inspiring, leading figure in the home decor environment and her favorite picks from our online store. This month, discover Emie Gignac, interior decorator.
Tell us a bit about yourself and your journey
I am a certified stylist from the Académie Supérieure Limoges, formerly a flight attendant, but lacked the creative side. I decided to start this adventure out of a thirst to create beautiful decorations, both in my decoration projects and in Home Staging. (Home staging aims to depersonalize and enhance a property in order to put it on the market to have the best possible price and sell as soon as possible. On the other side, the interior decoration is specific to the tastes of the client and aims to personalize).
What is your style of decoration and where do you find your inspiration?
I would say that my decorative style is somewhere between mid-century and contemporary, keeping more classic elements, in sobriety and elegance. I find my inspiration in each property, with its peculiarities, the elements that we want to highlight and also on Instagram, in museums, in shops, magazines, in short, everywhere.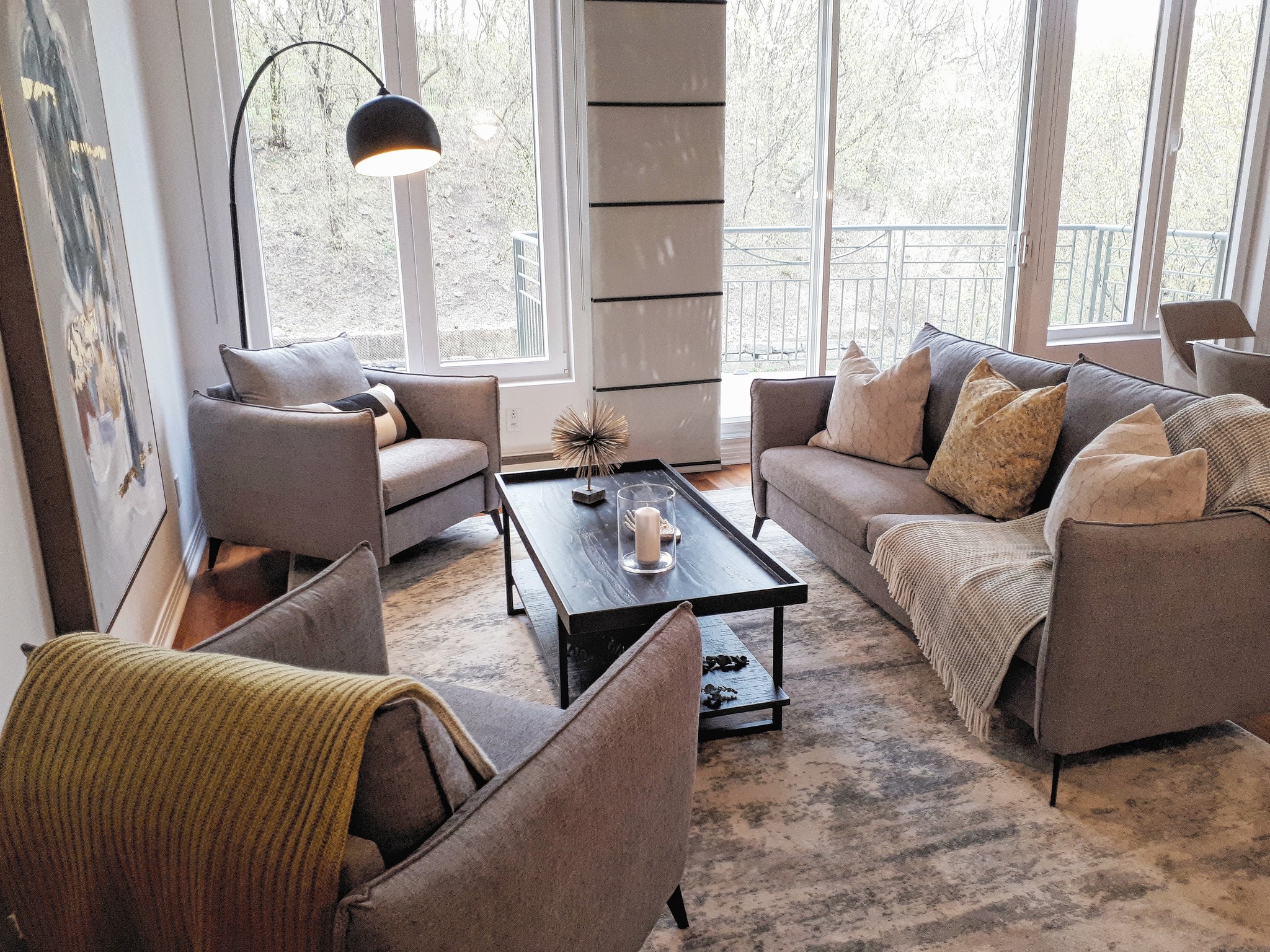 What is your favourite room at home?
My favourite room in my house is my living room. It is cozy : a beautiful rug frames the room, comfortable furniture, mid-century inspired accent chairs and a cathedral ceiling highlighted by the white fireplace mantle.
What do you love the most about your job?
I love to see how people react to their new decor! I also really like when everything falls into place, when we see the evolution of a project.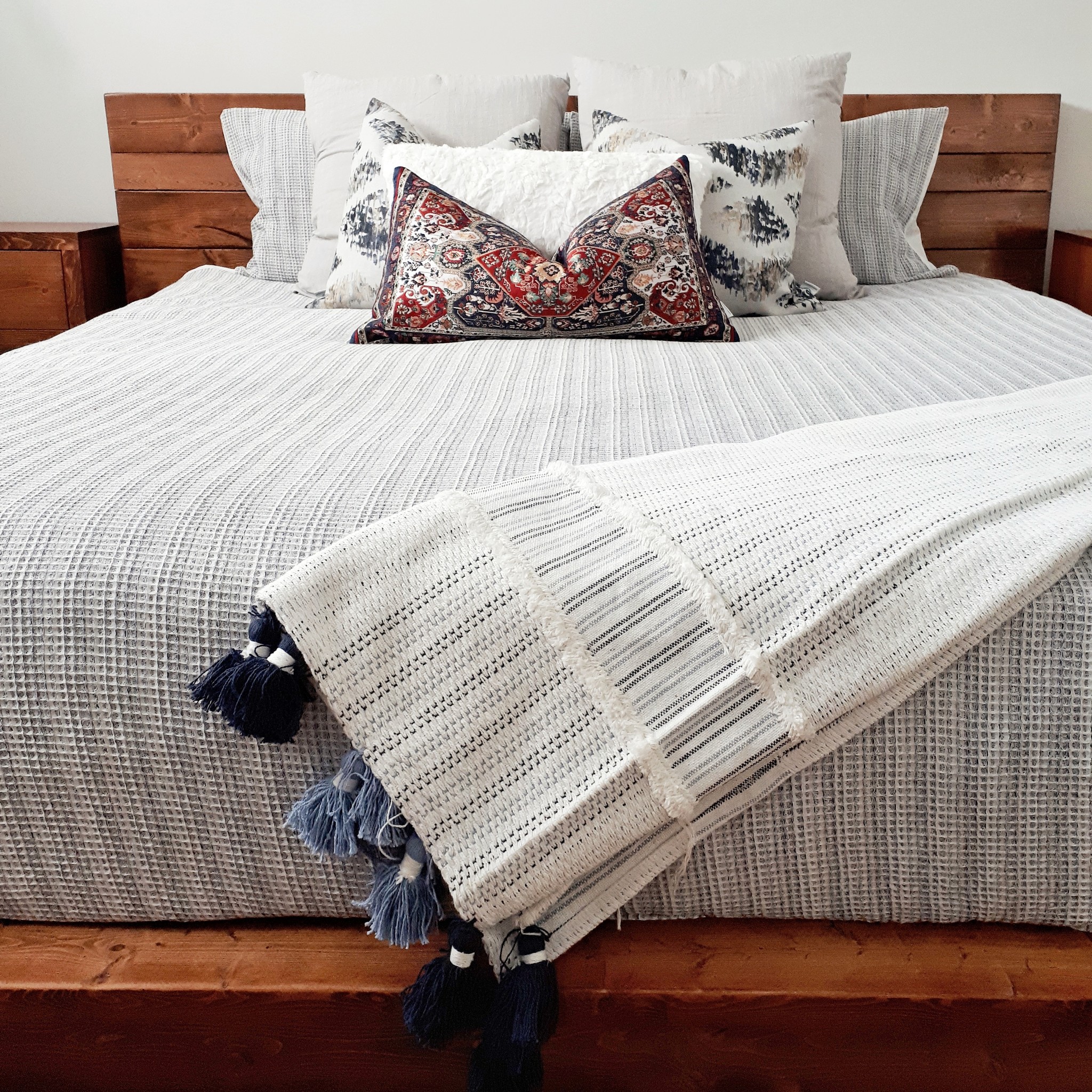 What are your next projects?
The next few weeks will consist of Home Staging projects as well as follow-up on decoration projects.
Top picks from our online store
1 - Dining Chair, Taupe Fabric and Black Metal
2 - Slim Secretary Desk, Black
4 - Pendant Lamp
5 - Alaska Grey White Diamond Squares Rug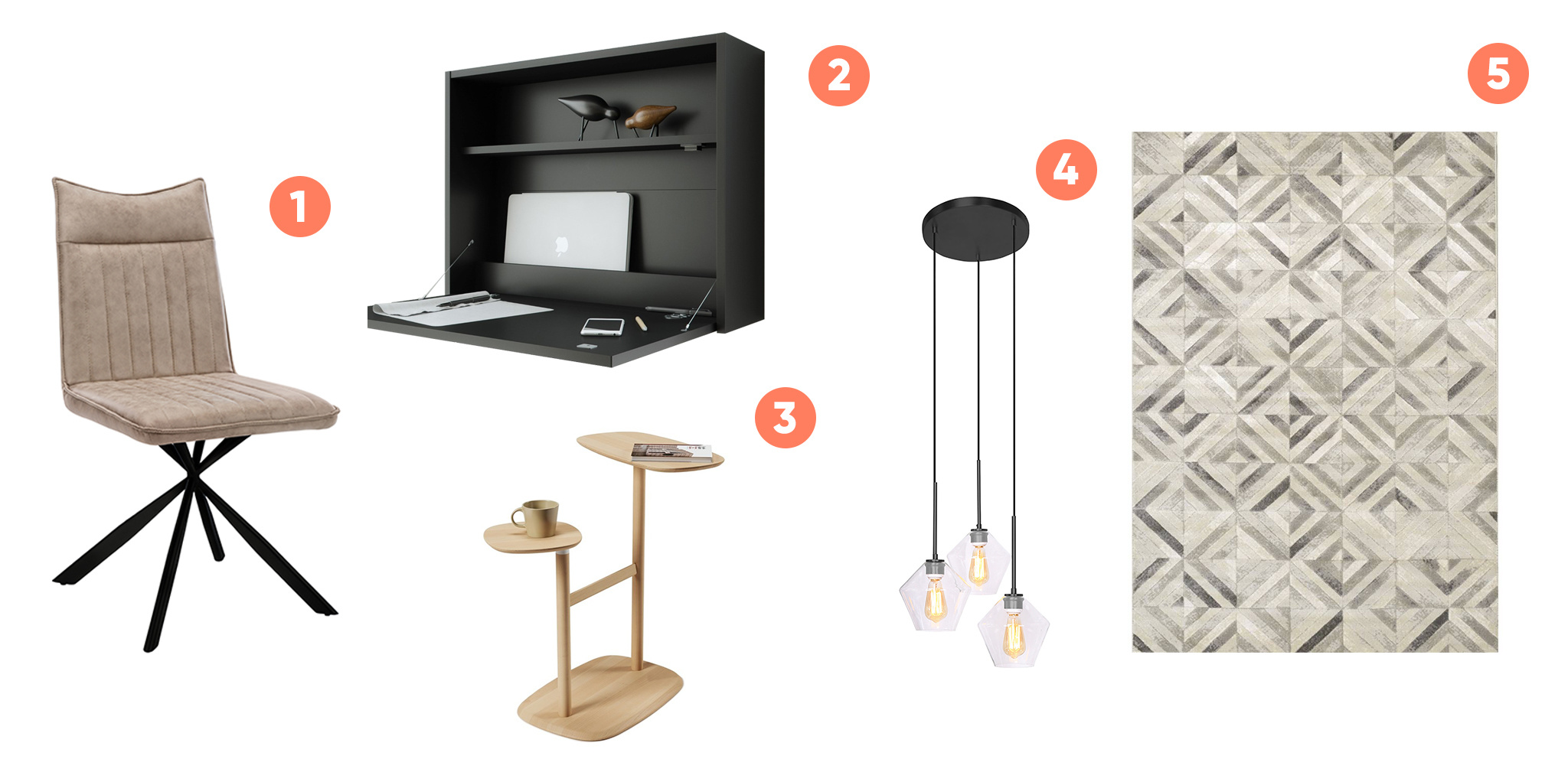 8 - Indian Decorative Pillow, Grey
9 - Arling Magazine Rack, Age Walnut
10 - Maliza Bar Cart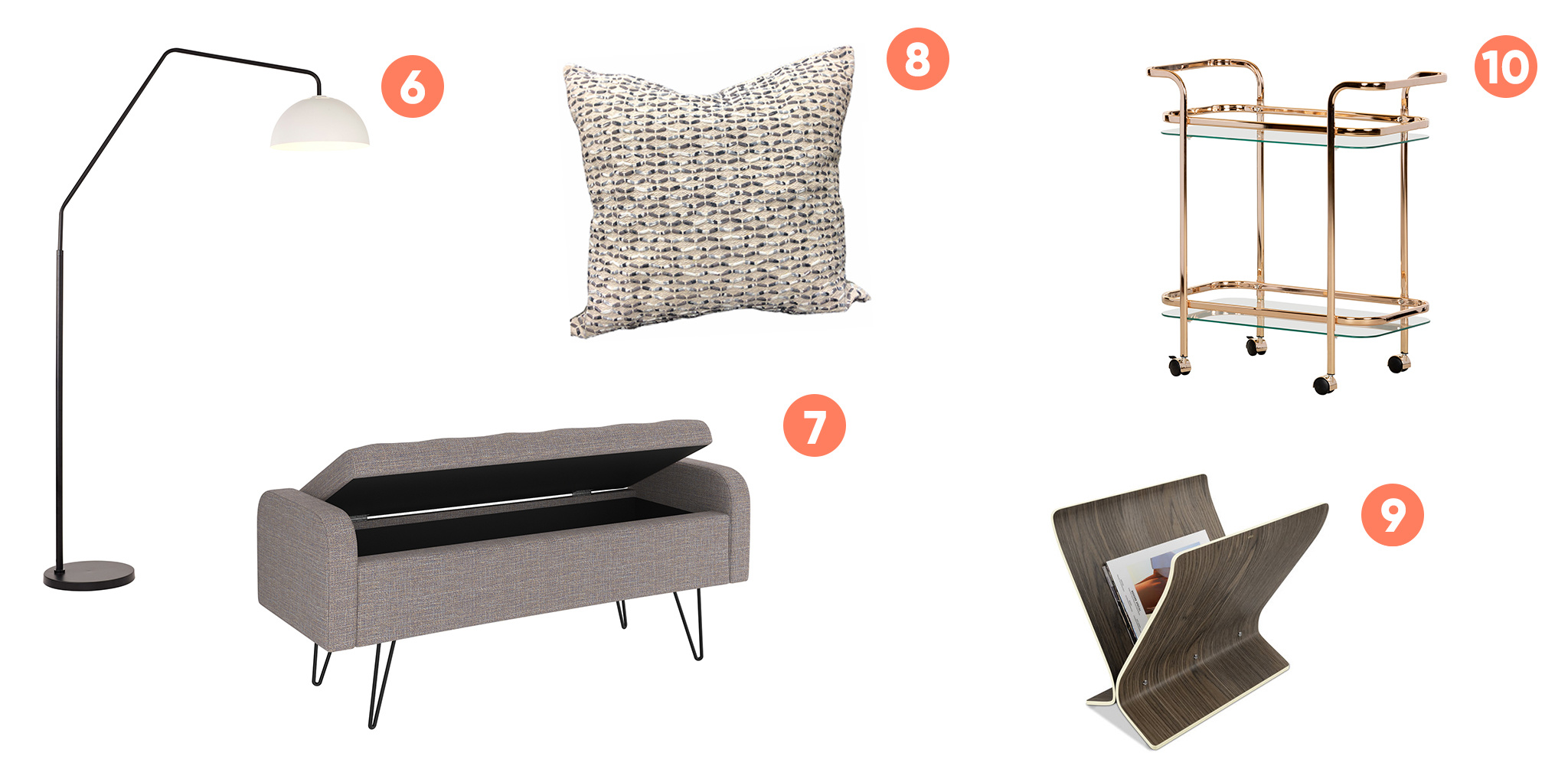 Apprenez-en plus sur Emie