Every month, M2GO presents an inspiring, leading figure in the home decor environment and her favorite picks from our online store. This month, discover Amélie Therrien, interior designer.
Tell us a bit about yourself and your projects!
I am a mother of two young boys aged 4 and 7 and founder of the company Amélie Therrien - Interior Stylist.
I have always been passionate about houses!
In fact, I like everything about a house; its architecture, its different decorations, its history and the memories that live within it.
This is what I love so much about my job!
As a real estate valuation specialist, I am called upon to showcase properties that will soon be put up for sale, so that visitors can quickly imagine being happy and creating memories of their own in this house!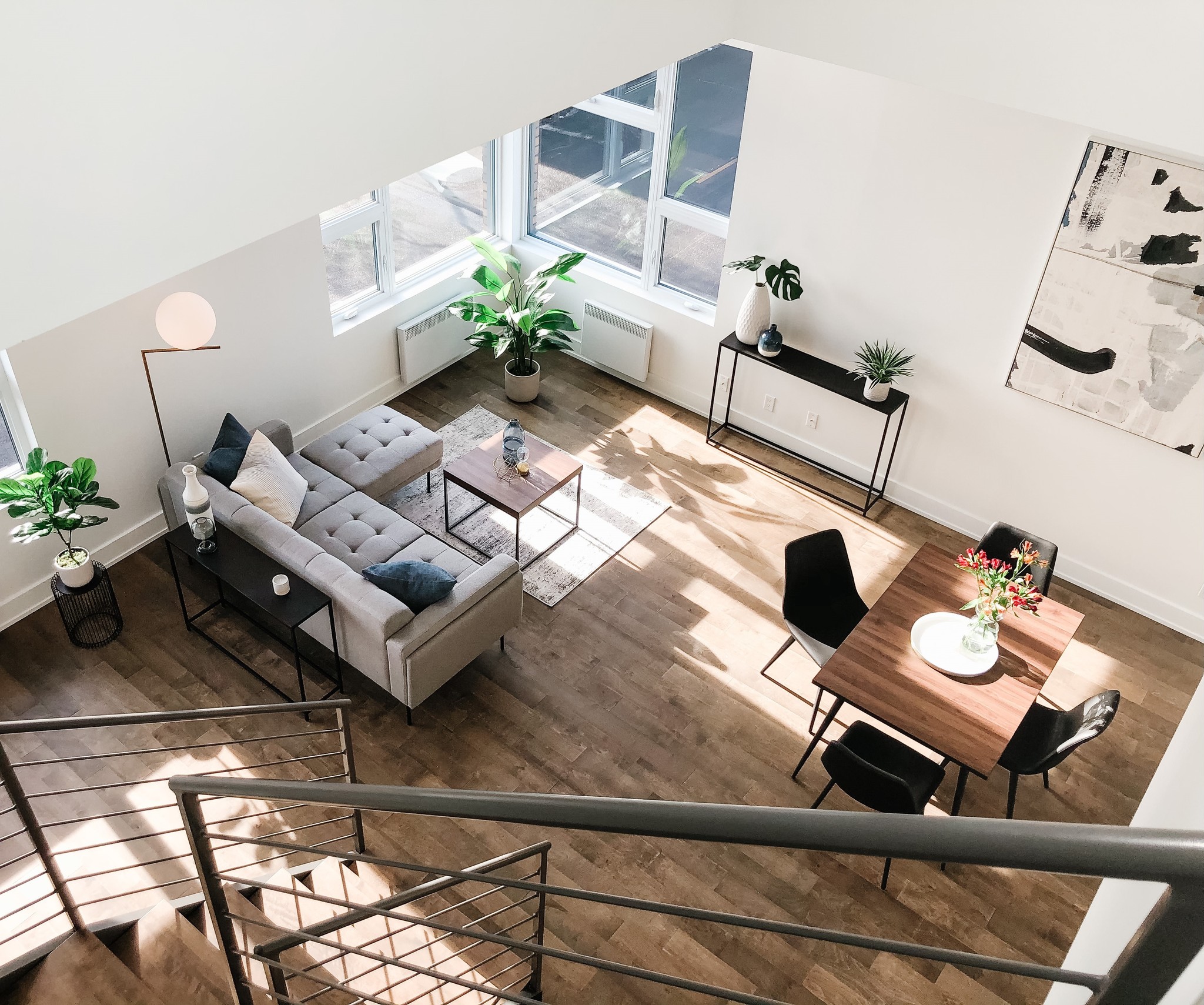 What is your style of decoration and where do you find your inspiration?
I like everything that is simple, natural and timeless.
I take a lot of inspiration from Scandinavian philosophies and settings.
Whether in my personal life or through my business, I like to apply the Swedish principle "Lagom," which is meant to be "neither too much nor too little."
I like everything to be balanced and well balanced.
Also, in order to make sure that my decorations are warm and cozy, I always like to add a little "Hygge" touch, that is to say by adding candles, throws and especially a lot of plants!
What is your favourite room at home?
It's hard to choose just one room, but I really like the bedroom of my 4-year-old son who loves dinosaurs!
It is both playful in terms of accessories, but gentle in the choice of colours; it is for me the perfect combination for the decor of a children's room.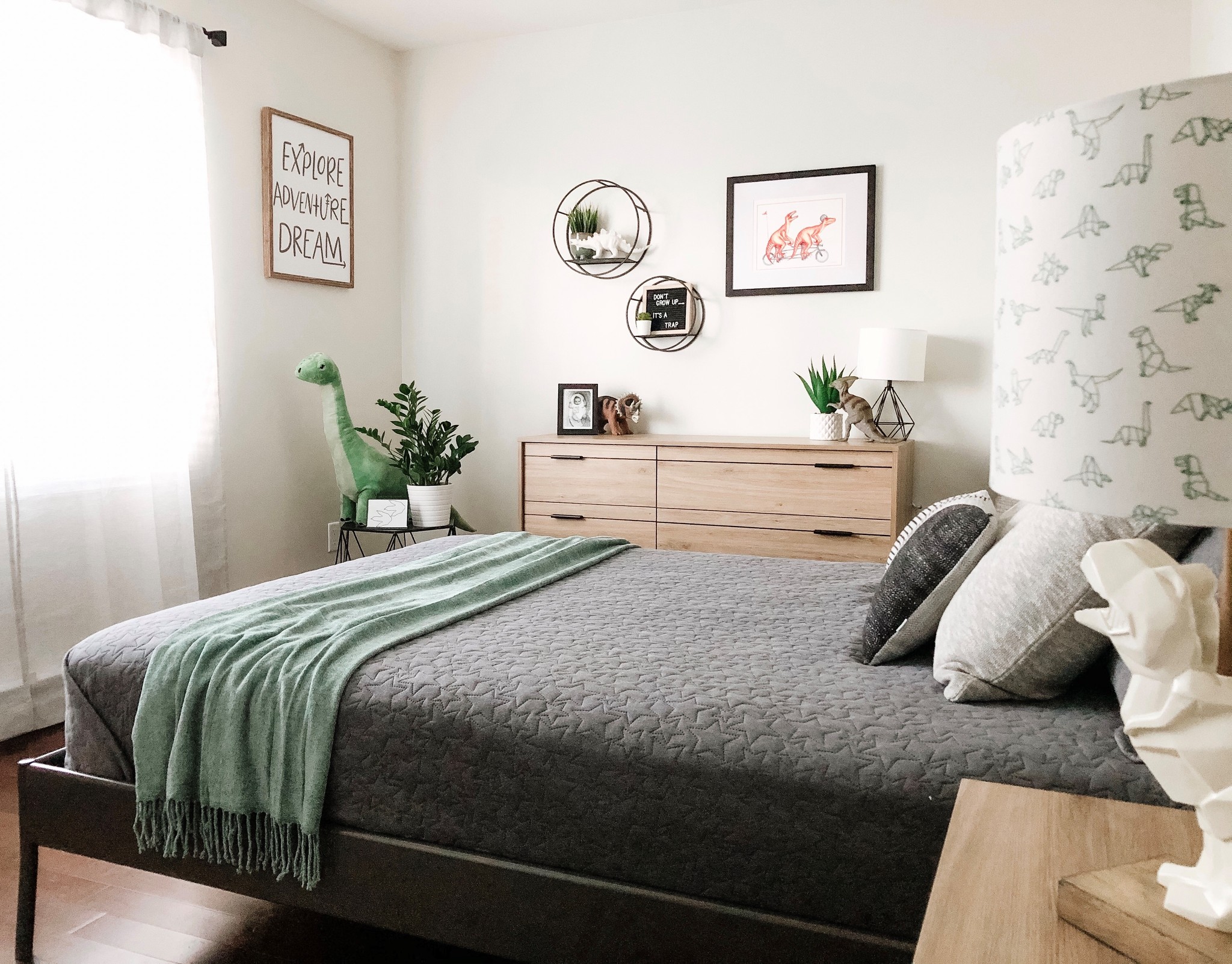 Tell us 3 personal things people don't know about you!
I really love drinking mint tea!
When I was little, I was already designing spaces and planning budgets using the Sears catalogue, looseleaf sheets and a calculator!
I dream of visiting Copenhagen and Stockholm for my 40th birthday!
What are your next projects?
I am currently planning the establishment of a magnificent condo on Ile-des-Sœurs which will be on sale in the coming weeks.
I am also preparing a large project which will present, in real time, all the stages of the development (budget, purchases, painting, furnishings and decoration) of a new apartment, with a very limited budget and by encouraging businesses. local only.
Top picks from our online store
As I soon want to furnish a home with a fairly limited budget, I am delighted to see that I can find Canadian and inexpensive furniture through m2go! ♥
1 - Flam 7-Drawer Double Dresser
3 - Hub Decorative Ladder White
5 - Versa Metal Bed
6 - Akka Sofa reversible lounge chair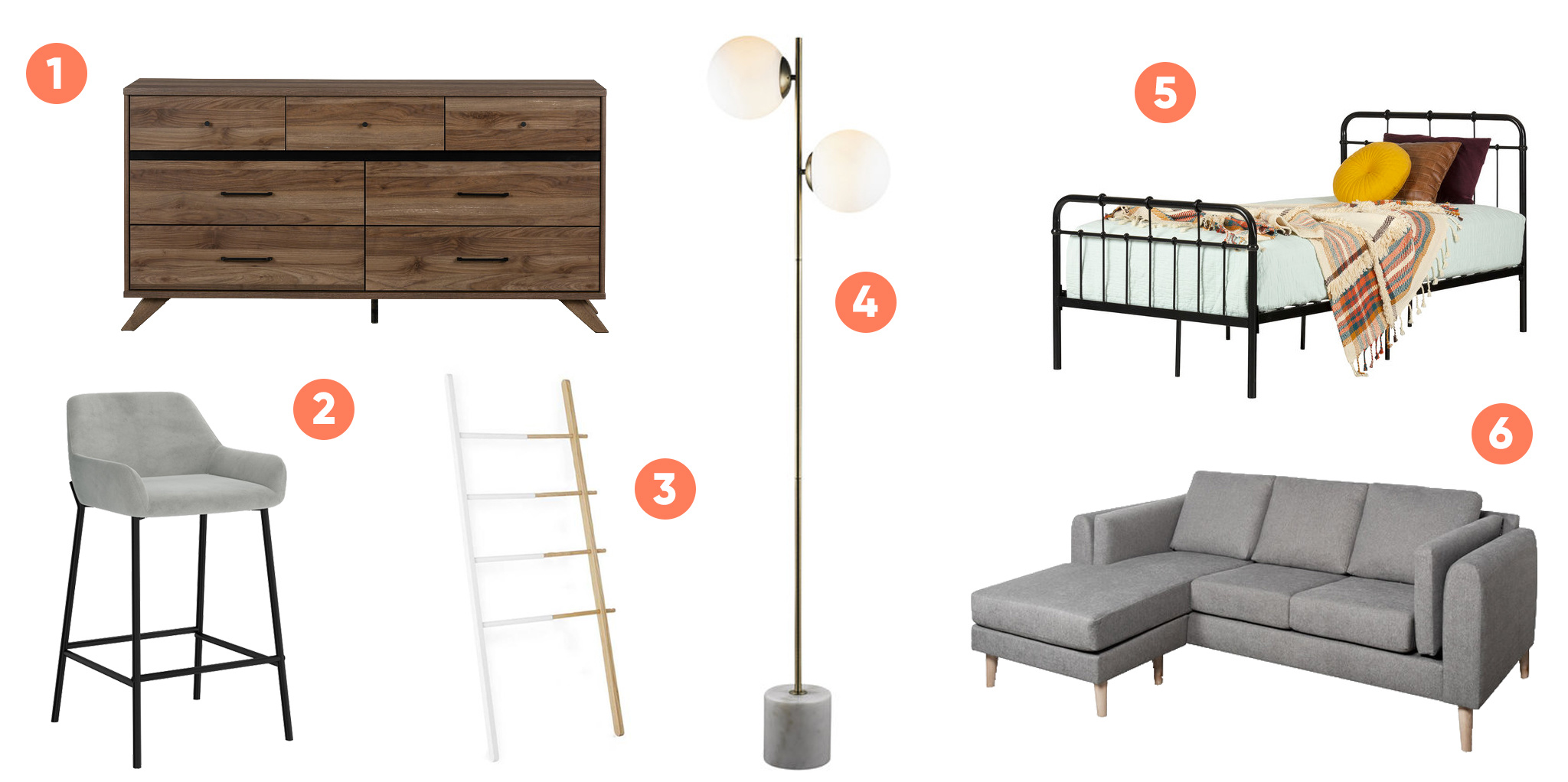 Learn more about Amélie