Every month, M2GO presents an inspiring, leading figure in the home decor environment and her favorite picks from our online store. This month, discover Alain Juneau, industrial designer at Furniture South Shore.


Tell us a bit about yourself and your journey
I have always been drawn to drawing, the arts and the methods of making objects. When I was young, I watched my father create toys and racing cars with all kinds of materials and I found it fascinating to see him measure, cut out and put all these pieces together. I probably got my interest in the inventive side of industrial design from him. I have been a furniture designer for more than 25 years now and I still have this passion for creating beautiful objects that stand out for their style but also for the way they meet everyday needs.
What's an industrial designer?
A good industrial designer succeeds in creating objects that stand out for their functional and aesthetic sides. To achieve an attractive and relevant concept, the designer will exploit shapes, materials and colors, but he must also ensure that the object designed is ergonomic, durable, feasible and that it is offered at a price that corresponds at the market.
Tell us about the piece of furniture you're most proud of
This is the Asten bed, I love the concept that brings all the needs of the child together in one item; storage with drawers, wardrobe, desk, shelf, book storage and extra, a little secret place to hide.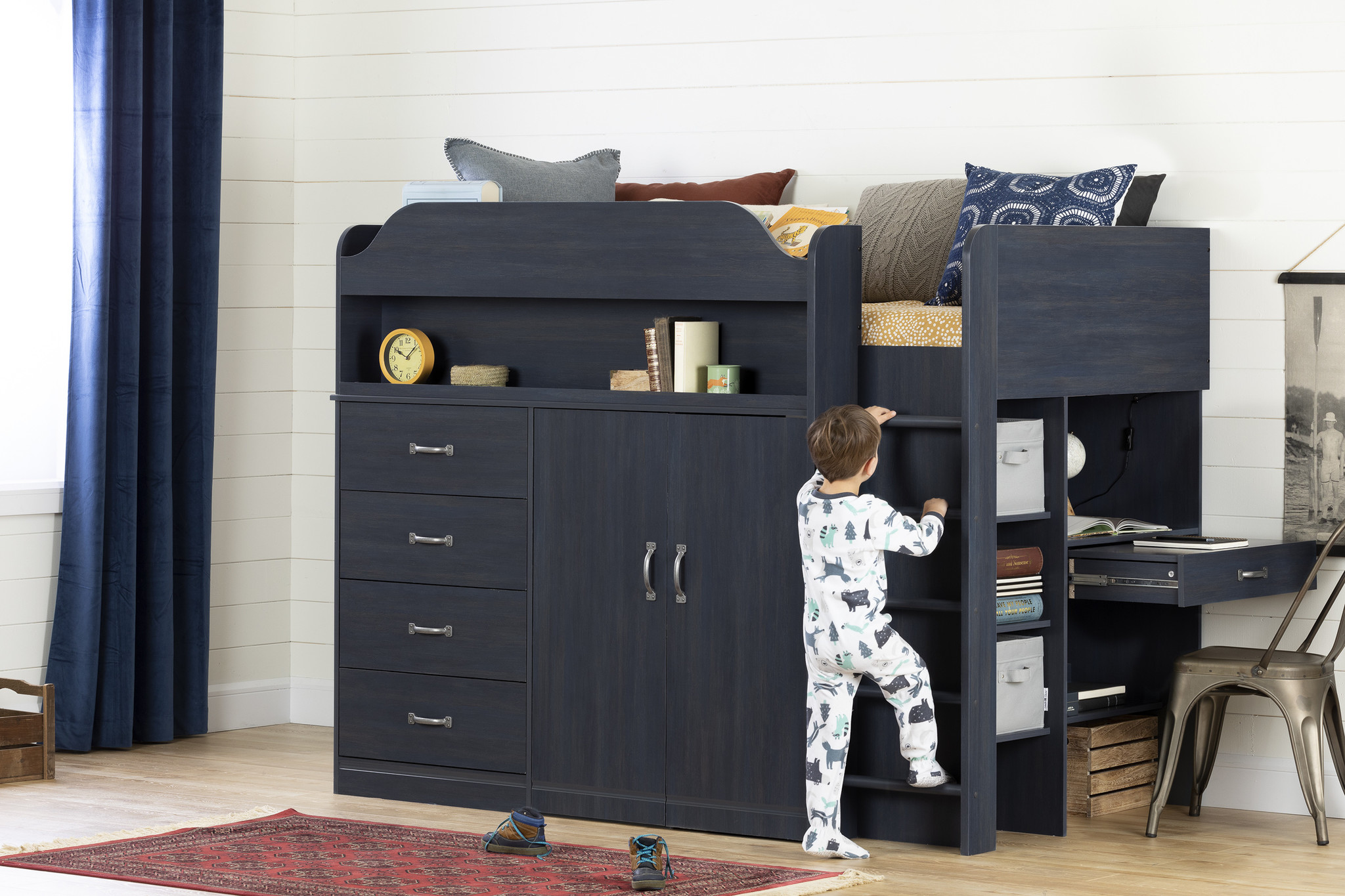 Where do you get you inspiration?
I really enjoy watching what is being done in other artistic fields such as illustration and architecture. Like many people, I browse Pinterest and Instagram, but I particularly like seeing what's happening overseas; Japan, Italy, Spain and Scandinavia are places that I find particularly interesting to find emerging styles but also to discover designers who stand out. The Apartment Therapy and Remodelista sites are also inspirational sites that I particularly like.
What is most important when designing a piece of furniture?
Understanding the customer's needs, environment and expectations is essential if we are to meet or better exceed them. Always make sure that the storage meets their needs, that the dimensions and mechanisms are ergonomic, that there is connection available if necessary and that the size of the surface meets the intended use. We must be on the lookout for new trends in styles but also in terms of emerging needs such as teleworking, the proliferation of portable devices or the development of spaces dedicated to video games.
What do you like the most about your job?
What I like most is the diverse aspect of my job. Days are never the same. There was obviously the design, drawing and ideation aspect but there are also team meetings to solve production challenges, research to find ways to stand out, presentations where we discuss new trends. or even presentations to make of our new creations. In short, you never get bored!
Tes coups de coeur South Shore
2 - Munich 2-Drawer Nightstand