Every month, M2GO presents an inspiring leading figure in the home decor environment and her favorite picks from our online store. This month, discover Sophia Gauthier Brancoli, interior designer, entrepreneur, and passionate about decor!
Hi Sophia, tell us about yourself and your projects!
My heritage is from Chile, Italy, and Quebec, I speak three languages and I love pizza a little bit too much. I owe my interest for design to my mom, and we share this beautiful passion together (which is why we work together today!). From a very early age, I was helping her with painting, decorating and all the little projects! I remember our summers, visiting flea markets to find furniture to revamp! Every month, I was going to bed in the wee hours of the morning to move the furniture around in my room. I was begging my mom to go to Ikea and buy paint to repaint my furniture! My multicultural background allows me to bring a different perspective to the design here! My numerous trips to Chile made me discover a brand new way of seeing the craft industry, which I would love to use here in Québec!
What's your style and where do you find your inspiration?
I don't think that I have a particular style when it comes to home decor, because I love everything! I always try to put together different items to create a harmonious decor! I really like the Scandinavian and minimalist design, but I usually add a few second hand or vintage pieces, which gives it a midcentury look! I love finding furniture on Kijiji or even in the garbage! I usually find my inspiration while traveling. I love discovering new neighborhoods, and I try to subscribe to design magazines from all around the world to see the differences. I also love to visit other people's home to watch the way they live because comfort is different for everyone and I feel like there's a lot to learn through these observations!
What's your favorite room at home?
Last February, I bought my first house, which was built in 1967 and hadn't been renovated since, so we entirely transformed it! I am in love with every single room, although there are still some items missing. However, I would say that my kitchen makes me really happy because it is the room I spend the most time in. I personally designed it and I am really satisfied with the result! It is all white and quite minimalist, which I adore!
Tell us 3 personal things about you that people ignore!
- I can't fall asleep in a bed that isn't made. If it wasn't made when it's time for me to go to bed, I need to make it and then undo it to get in it!
- I always sleep with my hair tied-up.
- I love Netflix and sleeping a little bit too much!
What are your next projects?
One day, I would love to have a store where we could sell nothing but handmade items, coming from every country I love. The majority of it would be Chilean crafts because it is something that Quebec is missing, and it would give me the chance to have more of my culture here! We already have a small online store with a few items, but we're running out of time to develop it!
Her top 10 picks from our online store: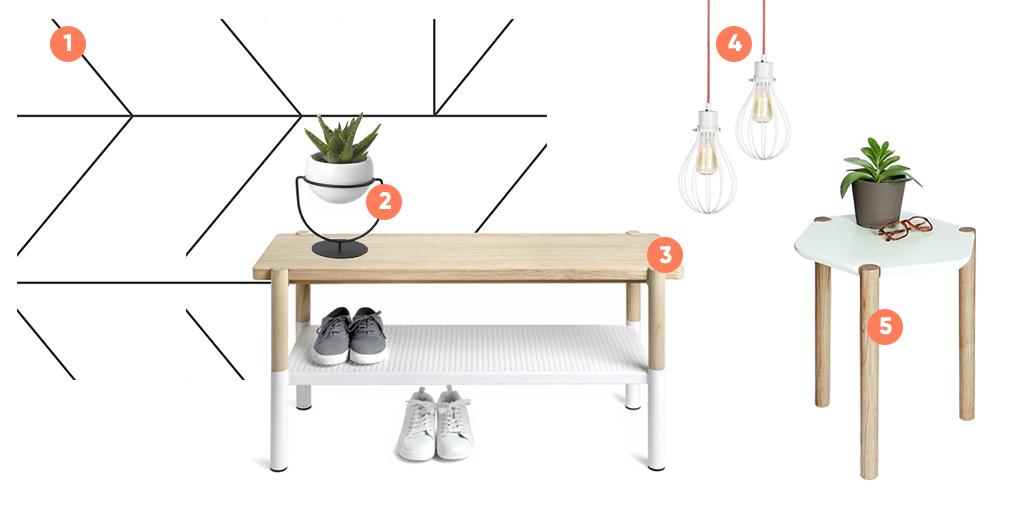 Don't miss out on Sophia's projects, follow her on Instagram, Facebook and visit her website!