Avanti is one of the important mattress manufacturers in Quebec since 1995. M2GO spoke with Christian Gagnon, sales representative at Avanti, to learn a little more about their company and their products.
Tell us the story of Avanti. 
Matelas Avanti, founded in 1995 by André Pronovost, is located in Saint Narcisse, a small village in the heart of Mauricie region with a population of ± 1,700 inhabitants.
The history of Matelas Avanti is inextricably linked to the history of its founder. Indeed, Mr. André Pronovost, a native of the same village and a former police officer in the region, discovered a passion for the manufacture of mattresses in 1995 while visiting a local factory in his spare time. This is quite simply how the adventure began and André combined his work as a policeman and an entrepreneur.
From the start, André made it his duty to deliver the mattresses himself to partner retailers in order to build a relationship of trust with them. Time passed and André retired from the police department to continue to advance the business he was passionate about.
In 2017, he passed the torch to a dynamic young duo of successors, his sons Philippe and Marc-André.
Since then, the company's reputation for excellence has grown year after year. Having focused on uncompromising quality from the start, Avanti is now seen as a high-end manufacturer in the industry. It is the knowledge accumulated for over two decades that has made it possible to develop rigorous and innovative production processes and to develop cutting-edge components which are now exclusive to the brand.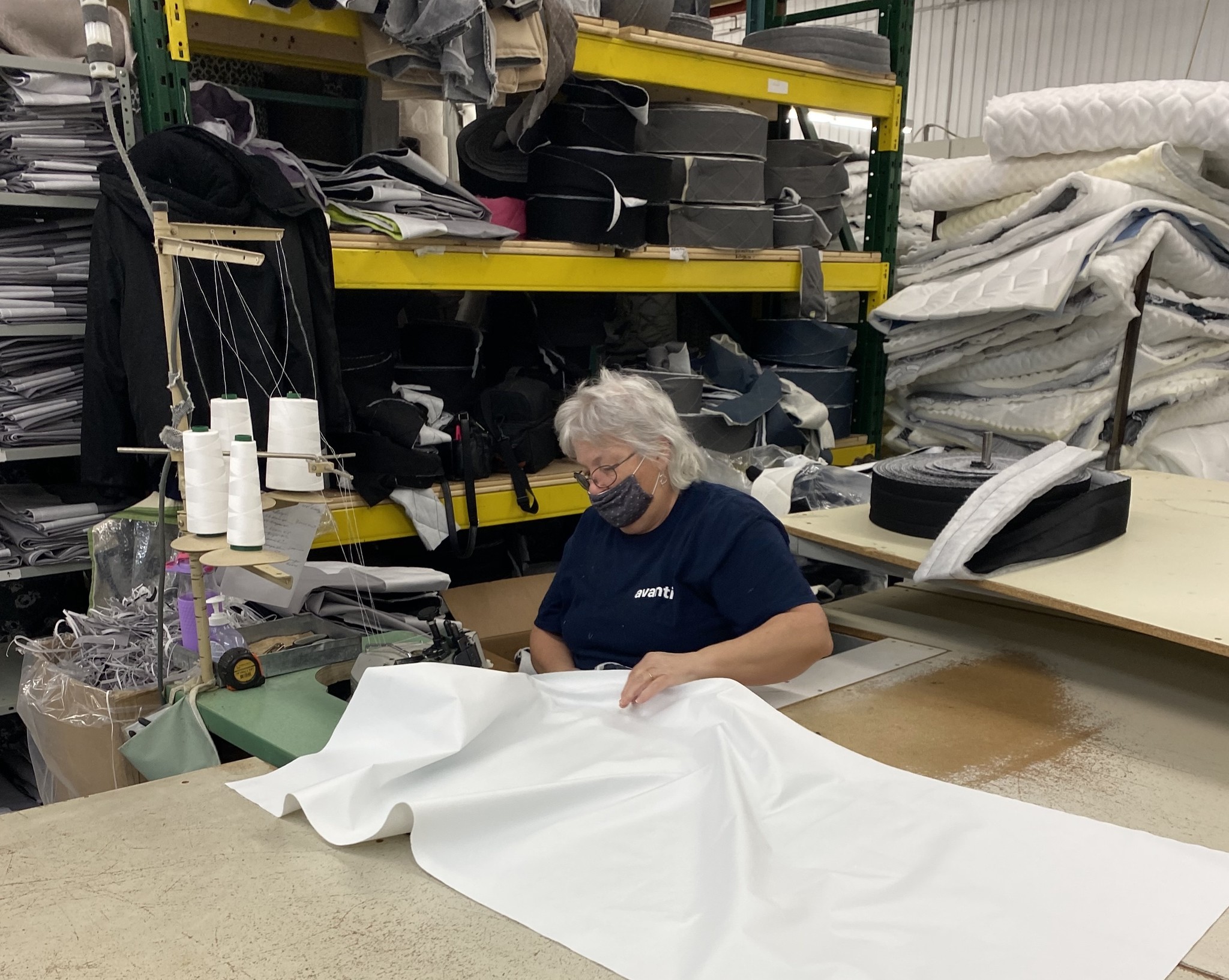 What are the values ​​at Avanti?
The founder's values ​​have stood the test of time and are now the foundation of the company.
- Uncompromising quality
- Passion
- Efficiency
It is thanks to these values ​​that Matelas Avanti now offers a program at M2GO, focused on extraordinary product quality. The passion of the production workers can be felt through the use of excellent raw materials from here. A product that is ultra local. The passion can be seen in the latest technological innovations from Matelas Avanti, such as Active Ice fabrics, Active Breeze or Active Gel memory foams, infused with copper and a range of pillows complementary to the mattress collections.
The quality of the foams and components can be observed in practice through the use of certified foams meeting the highest standards in terms of environmental protection. Much like the use of cashmere fiber instead of synthetic polymer fiber, to remove body heat and moisture from mattresses with quilted tops
As for efficiency, you can feel it with fast delivery times and one of the lowest return rates in the country.
The company has a mattress and pillow manufacturing plant. A warehouse to make sure they don't run out of raw materials and stay efficient. Finally another building for the manufacture of springs. Very few manufacturers make their own springs, making Avanti a 100% local choice.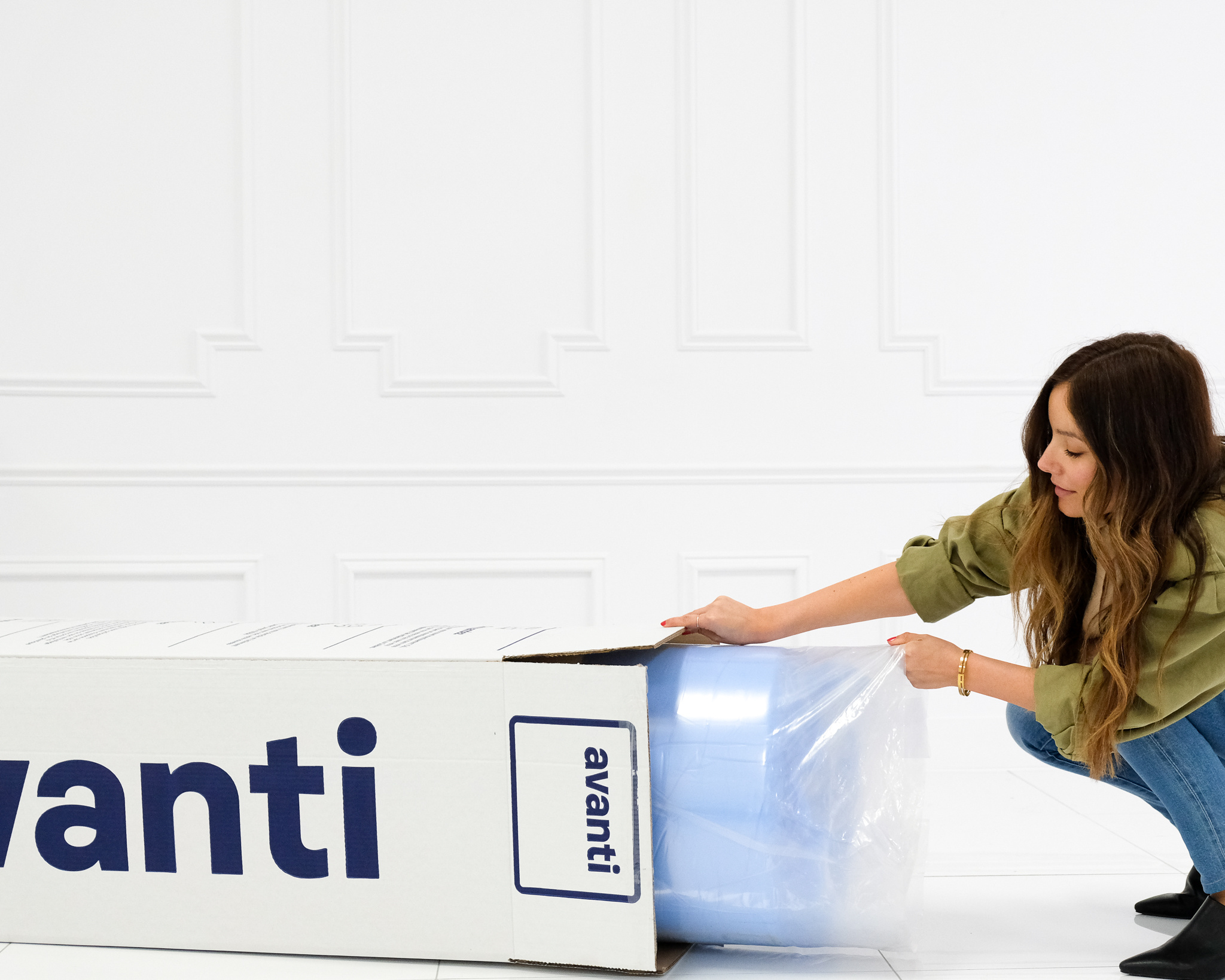 What should we watch out for at Avanti in the near future?
Without going into professional secrets, despite the consequences of the pandemic on the development of new products, 2021 will be an excellent year in terms of innovation.
Matelas Avanti will introduce a new electric H-adjustable bed. This will allow the possibility of adjusting the head and foot to either side with a mattress without a full center division. An innovation eagerly awaited by consumers.
Also, the company will unveil new foams better suited to articulated beds, an industry first.
Finally, a new pillow resembling the comfort of goose feather will be marketed. This can be used as an ultra thin pillow, a body pillow for tummy sleepers and an ultra comfortable regular pillow.
Matelas Avanti surrounded by a quality-conscious team is ready to offer consumers here high quality products at affordable prices.
Check out our Best Mattress Buying Guide to choose the right mattress for your needs.