2016 was a year well known for its nordic colours. The most popular trend was to create a scandinavian inspired home decor using small cold toned accents. For example, a white room with a concrete clock. Don't worry, bright colours are back in 2017. The major trend this year is to mix and match warm and powerful coloured accents while maintaining the balance with colder tones.
2017 Home Decor Trends: The Reign of Warm Accents in a Cold Setting
Here is a preview of what your bedroom could look like this year. At first sight, the powerful green color strikes but the tones are cold. We can feel the balance between the green, white and grey. Would you say this is a colourful room or a more neutral one? Take a closer look at the coloured accents.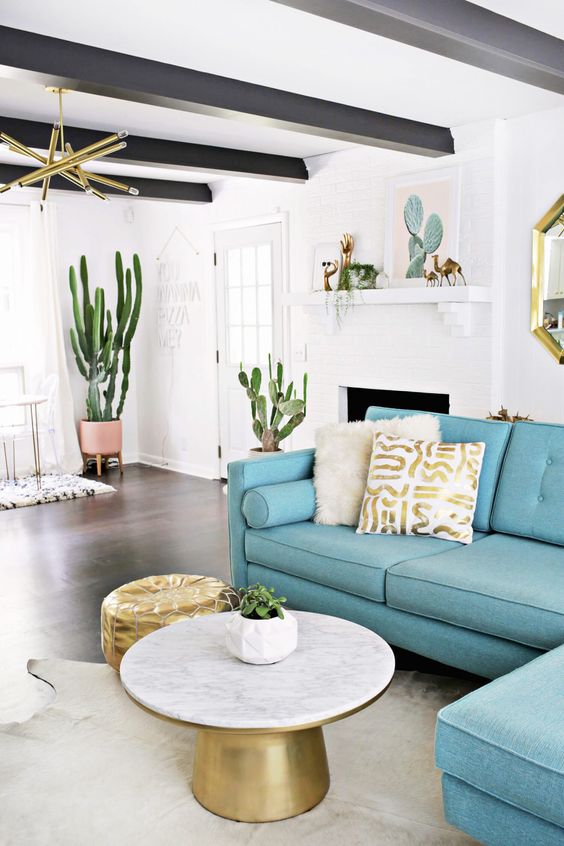 Another great example would be this living room. The wall and rug seem pretty neutral, but everything lights up with the colourful furniture. Textured fabrics like velvet fabric and printed fabric are back and will also have an important role in 2017 trends.
Must Watch 2017 trends
Rattan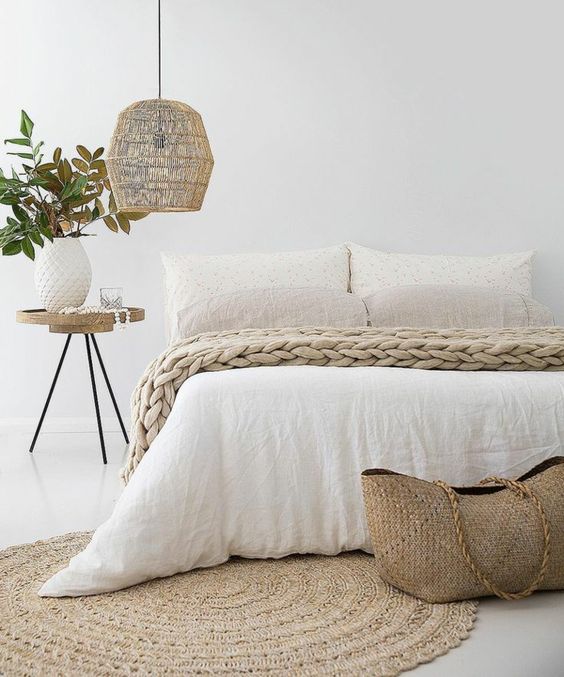 Bohemian styled printed fabric
You've seen them around in the past year but get ready to see even more this year. Those partners are here to stay.
Pantone colours of the year
You are probably aware that Pantone announced a few weeks ago the color of the year which is "Greenery". Here is the full color spectrum of the year.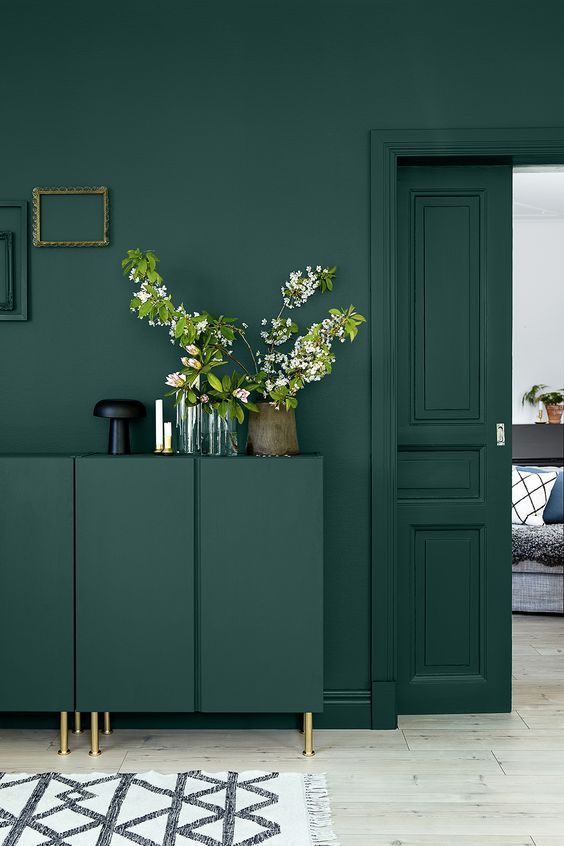 Cork
Any natural and texturized material can be used to style a room. Cork is no different. Make sure to keep your wine corks for some cool DIY projects.
Shapes
Any kind of triangular and diamond shapes are popular this year. Look at this nice egyptian rug.