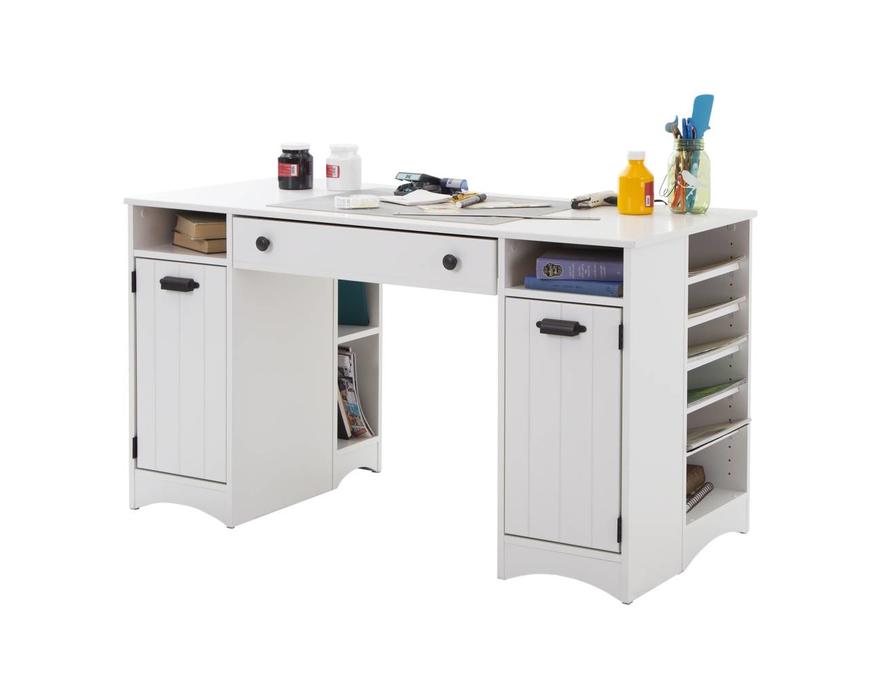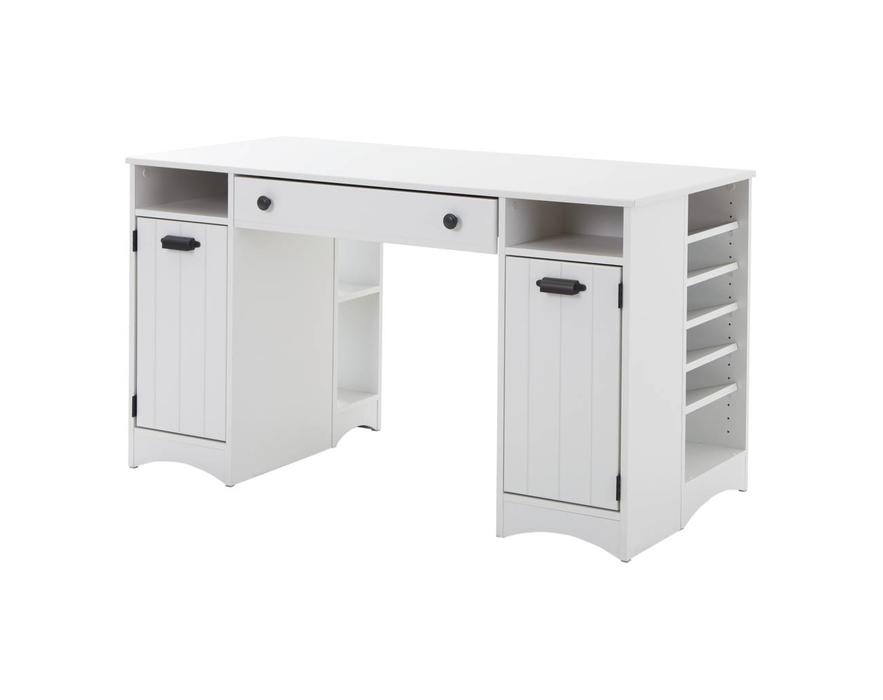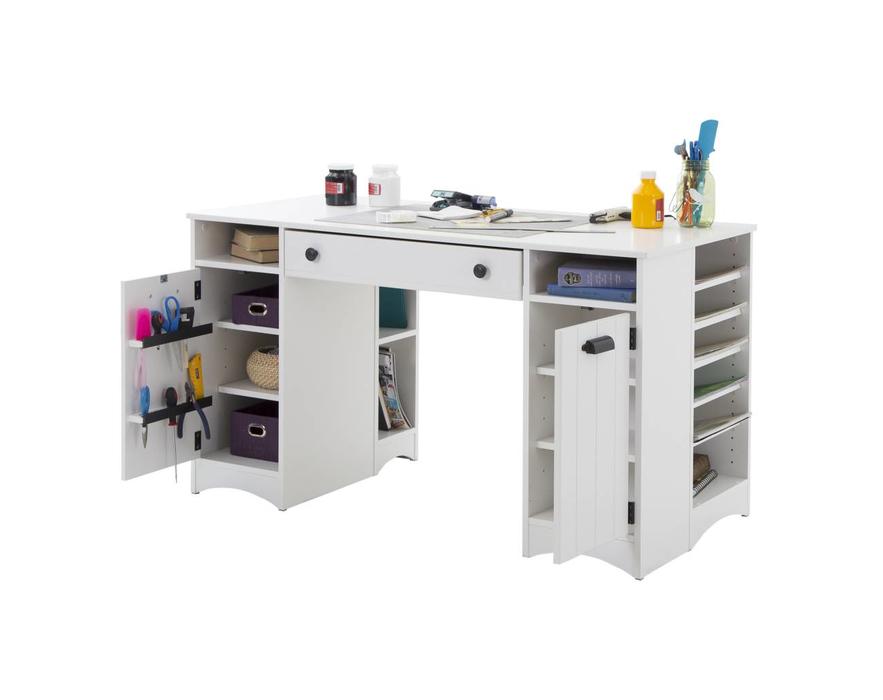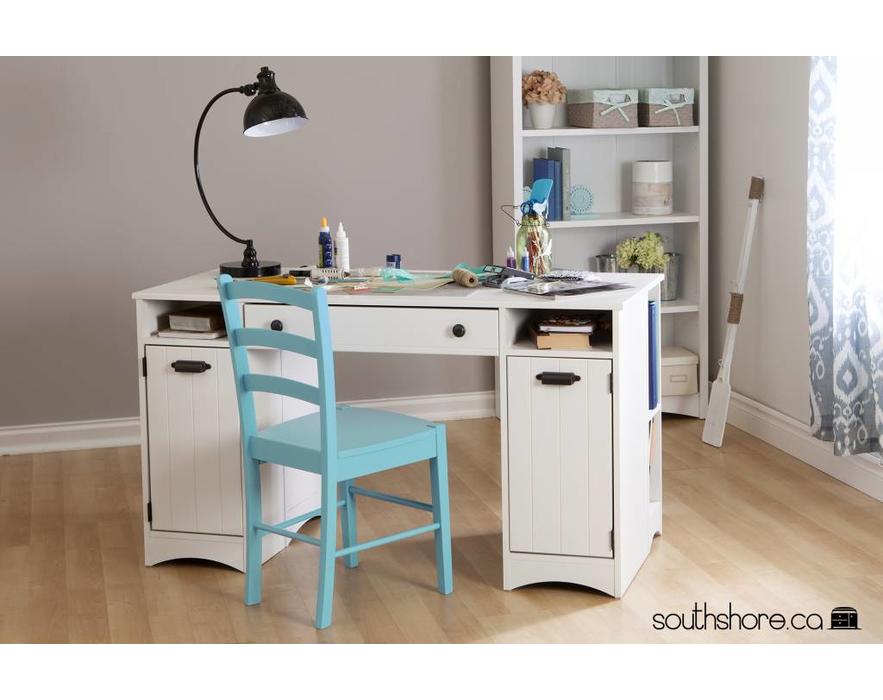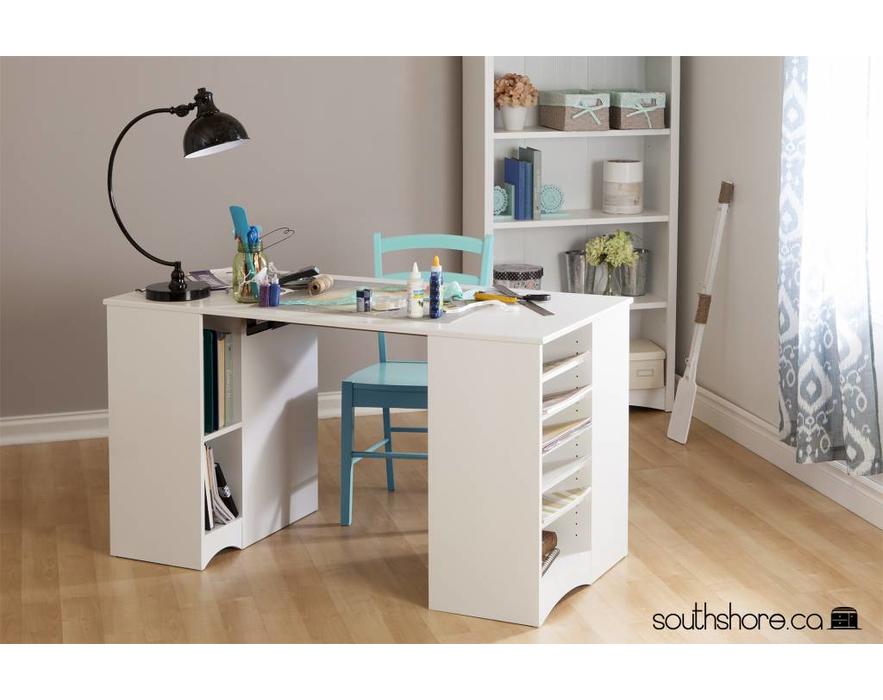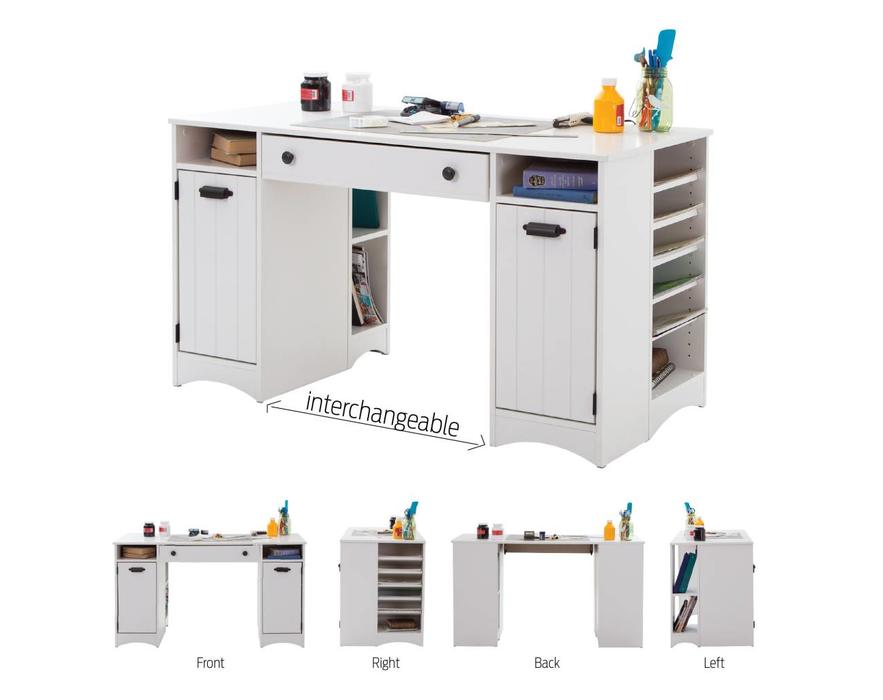 Description
You'll find this ultra-handy work table to be truly inspiring! Whatever you're into – crafts, sewing, or jewelry making – it'll let you give free rein to your creative drive. One thing was top of mind when we thought up the various functionalities of this
- Metal handles in a Black finish
- Large work surface – handy for whatever you're working on
- Grooved doors for a wainscotting effect
- Storage space on either side, designed as 2 interchangeable modules
- Multiple storage spaces: In the front, 2 open spaces for books and baskets, and behind each door, 3 separate spaces created by 2 adjustable shelves
- Behind the door of your choice: 2 sets of holders for tools, scissors, etc.
- On one side: Open, slanted storage spaces, specially designed for holding paper
- On the other side: 2 narrow storage spaces that can be accessed from the inside, separated by a fixed shelf – ideal for storing binders and magazines you can leaf through for inspiration
- Groove on drawer under work surface looks like a shelf
- Metal drawer slides for smooth gliding
- Accessories not included
- Requires complete assembly by 2 adults (tools not included). The box for this item is heavy, so be sure to have a friend with you – or good biceps! – when it arrives
- This product's packaging has been tested and is certified to reduce the risk of damage during shipment
- Made in Canada with non-toxic laminated particleboard
- Our quality guarantee means we're there for you for the next 5 years
*Please note that all sizes are rounded to simplify the shopping experience. If you need specific details, please contact us.
Width

53"
Height

30"
Depth

24"